Giorgio Armani has revolutionized womenswear in the 20th century with his classic, timeless pieces, arguably creating the greatest impact in the fashion world since Christian Dior's "New Look" and Mary Quant's mini skirt.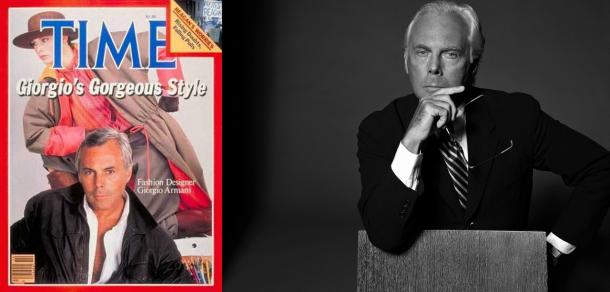 During the 1970s, as more women established themselves in the work force on an executive level, they were seeking a new kind of power dressing, an alternative to the drab, dark-grey-suit and blouse-with-floppy-ties look defining feminine office wear at the time. Armani proposed streamlined, modern yet relaxed ready-to-wear assembles, using highly refined and sophisticated menswear fabrics for his de-structured women's suits. The "Armani Look" was immediately embraced by legions of women who guaranteed his future success, building his career step by careful step.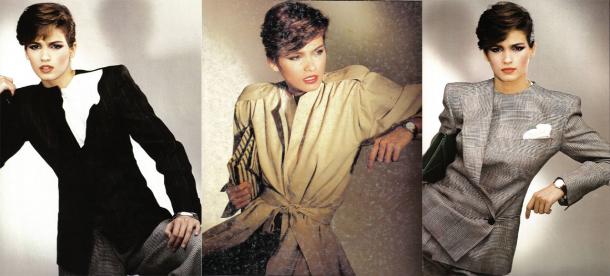 A serious northerner from Piacenza, Italy, Armani was born on July 11th, 1934. With his classic good looks, marble-blue eyes, tenacity and passion for design, he arduously established his current position as one of the world's most talented designers and the head of a multi-billion dollar business.
Armani began his studies as a doctor at the University of Bologna, following the Italian maxim of "a doctor and a lawyer in every family." After doing his mandatory military service as an Army doctor, he soon found that medicine was not for him and in 1957 went to work for Italy's leading department store, La Rinascente, as a window dresser and buyer. In 1964, Armani started working for Nino Cerrutti, an important Italian textile manufacturer who also produced men's and women's clothing lines. Here Armani designed the Hitman line for men.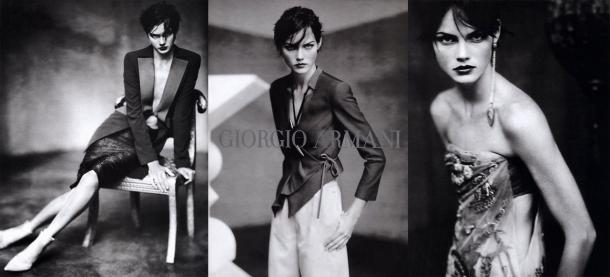 Working with a wide array of the finest textiles and learning the techniques of the business was fundamental for Armani's future success. A distinguishing feature of his men's and women's lines today is still the meticulous selection of fabrics used. In 1970 Armani, encouraged by close friend Sergio Galeotti, set up a freelance design studio. He was very successful, designing for manufacturers such as Boulevard, Montedoro, Sicons, and Gibo. In 1974, the first Giorgio Armani menswear collection was presented and by 1975 he had enough money to launch his first women's line, in partnership with Galleotti.
Armani's androgynous, minimalist designs were wildly popular right from the start and acquired a loyal following. After the release of American Gigolo (1980), which portrayed Richard Gere in impeccably tailored Armani suits, Armani's reputation soared. Since then, Armani's clothes have been featured in over 100 films, including international blockbuster hits such as The Untouchables (1987, starring Kevin Costner) and The Dark Knight (2008, where Christian Bale wears Armani's suits while playing Batman's alter-ego Bruce Wayne).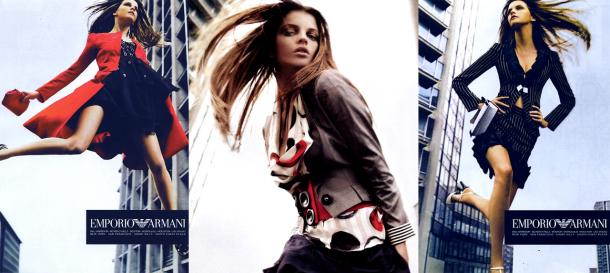 While fashion critics, film stars and noted public figures flocked to Armani's ready-to-wear shows at his 17th-century palazzo in Milan, the "Armani Look" also evolved into a highly original concept of eveningwear, with many Hollywood stars choosing his pieces for the Academy Awards ceremonies. Armani includes Michelle Pfeiffer, Jodie Foster, Robin Williams, Brad Pitt, Angelina Jolie, Jennifer Lopez, George Clooney, Megan Fox and many others as loyal customers. However, his big break into the American mass market did not come until 1991, with the introduction of A/X: Armani Exchange.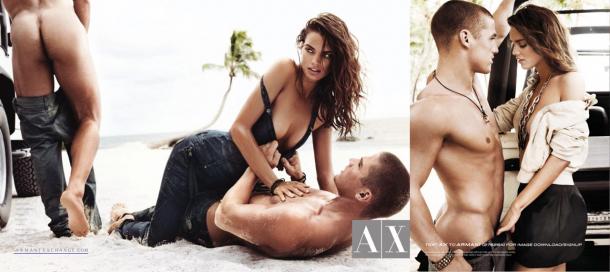 Always driven by quality and craftsmanship along with the sensitivity to his client's desire for one-of-a-kind pieces, in 2005, Armani launched an haute couture line, Giorgio Armani Privé. The collection includes decadent evening and day wear in fluid, luxurious fabrics, fine jewelry, fragrances and accessories. Each clothing piece is exclusive and made to order.
As part of an expansion into the consumer lifestyle market, Armani partnered with Samsung to create a luxury LCD television and cellular phone in 2007. That same year the Armani Privé spring/summer-collection fashion show was broadcast worldwide via Microsoft Corporation's MSN Web portal as well as on Cingular cellular phones, making him the first clothing designer to broadcast a haute couture fashion show live on the internet.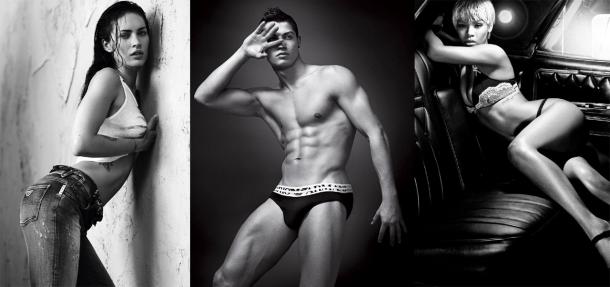 Today, Mr. Armani is President and Chief Executive Officer of the Armani Group, as well as the sole shareholder of Giorgio Armani S.p.A., one of the few remaining independent, privately owned companies in the fashion sector. His company is a leading fashion and lifestyle design brand with over 5,000 employees, 13 factories and 500 exclusive retail stores in 46 countries worldwide. The company manufactures, distributes and retails diverse products including apparel, accessories, eyewear, watches, jewelry, fragrances, cosmetics and home furnishings.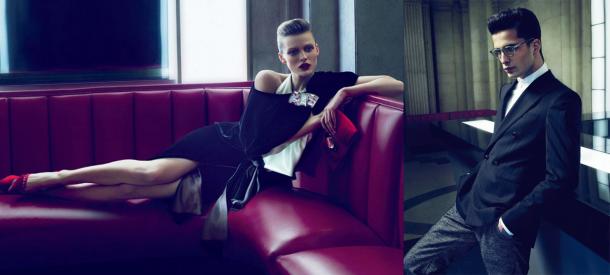 To explain his unparalleled success (the group worldwide turnover, including licensed product, reached 6 billion euro in 2009), Armani has said that although there are times when he would like to exercise his fantasy, he finds in the end that he sticks with the "Armani style". Although a workaholic, Armani does like to relax once in a while, in one of his homes in Broni, San Tropez, Forte dei Marmi and Pantelleria.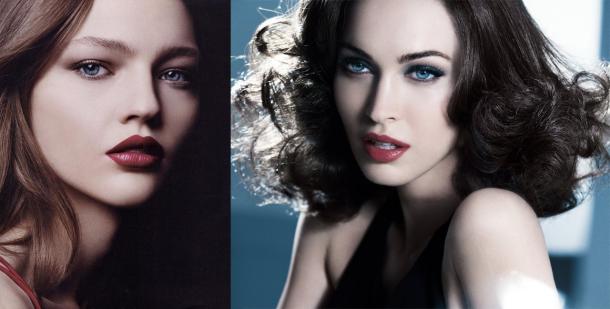 Giorgio Armani S.p.A.
Via Borgonuovo, 11
20121 Milano, Italy
Tel: [+39] 02 7231-81
Fax: [+39] 02 7231-8549
Web:
Armani Fashion Designer
Related news stories:
Dig deeper and shop: