"Oh my gold!" said supermodel Naomi Campbell in the TV launch of the iconic Citroen C1 car, a collaboration between Citroen and the Italian fashion house, Pinko. The words sum up the brand's philosophy. Gold is synonymous with luxury, class and elegance, all hallmarks of Pinko's creations.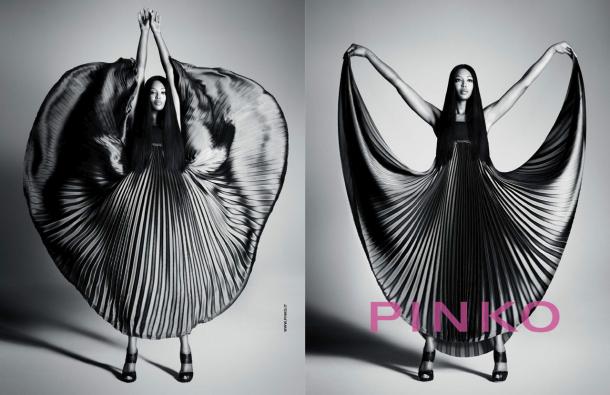 One of the youngest Italian fashion houses, Pinko has succeeded in becoming an ambassador of made-in-Italy excellence in less than 40 years. The Italian womenwear brand  founded in the mid 1970's by two young Italian entrepreneurs, Pietro Negra and Cristina Rubini, is now a leader on the international fashion scene, as demonstrated by its conquest of the car industry.
The idea behind Pinko was based on the concept of what we now call "fast fashion". New lines were created and launched almost every week with the aim of keeping up-to-date with current trends and market changes. This choice was obviously perfect for customers who were delighted to find new items whenever they went into a Pinko shop, but the pace of production was very difficult to keep up with.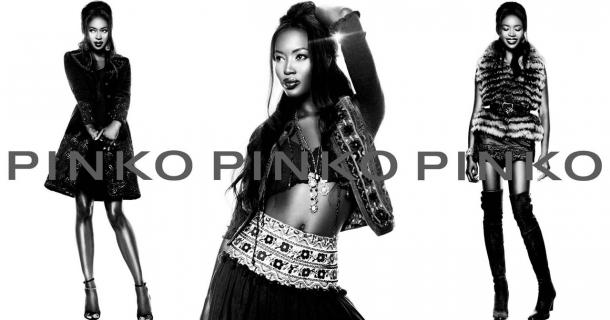 For that reason, in the 1980's, Pinko began producing "semi-planned" fashion, a middle way between "fast fashion" and ready-to-wear lines. The new plan also included a revised distribution strategy. Franchise stores were opened first all around Italy, then throughout Europe. Pinko womenswear was already popular all over the world, thanks to its high quality and competitive pricing and appealing to women who enjoyed expressing their indivuality through Pinko's colorful, supercool designs.
Over the next decade, the Italian fashion brand changed its style of production again, focusing less on "fast fashion" and producing more coordinated items that soon become the focal point of Pinko's core collections. This in turn meant that the brand widened its appeal to include a more mature demographic.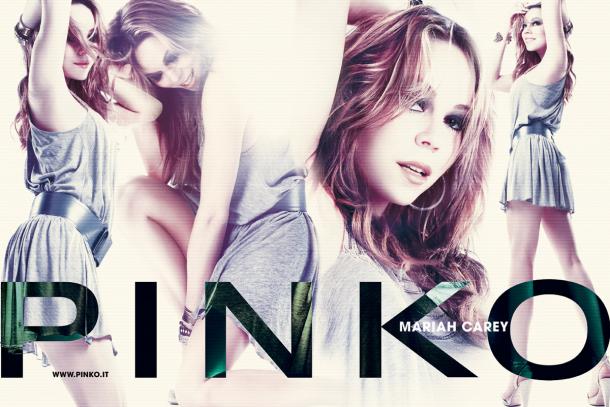 Today Pinko's unique lines are available in a more select number of stores and strategically positioned to distinguish the Italian brand from the others and to offer its clientele an on-trend, affordable alternative to the more classic fashion houses.
Alongside Pinko ready-to-wear collections are its accessories. The Pinko Bag has become a must-have for women of all ages: these colored soft cotton bags with sequins spelling out the "Pinko Bag" logo are suitable for every casual occasion and seen in the wardrobes of women around the world.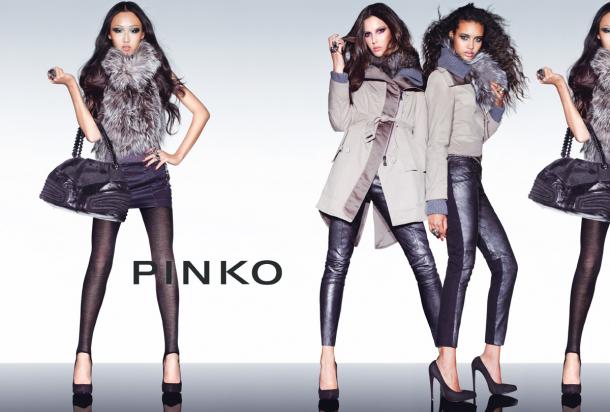 Pinko's success is primarily due to its innovative use of technology and production methods, the fine quality of its trend-forward products, which make them stand out from the crowd, and of course its talented designers. One such designer is Alessandra Facchinetti who participated in launching the new Pinko women's haute couture collections.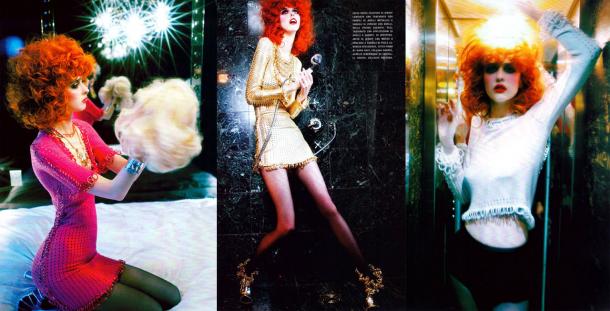 As mentioned, Pinko's influence has now reached the four wheeled world, thanks to its collaboration with the French manufacturer Citroen. Different models of the Citroen C1 and C3 were designed with the help of Pinko and sport the Pinko logo. The exclamation "Oh my Gold!" so perfectly delivered by Naomi Campbell, was intended to sum up people's reactions when they saw this fabulous car.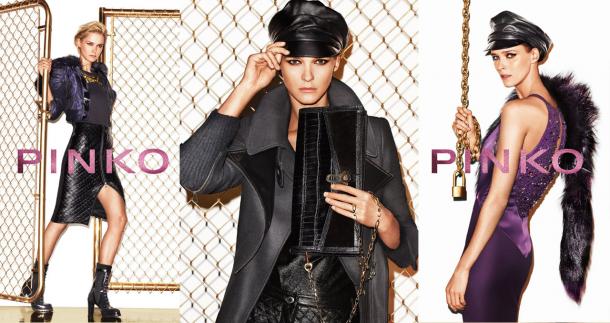 As you can see here, Campbell is not the only supermodel featured in Pinko's promotional campaigns. Other top models and celebrities such as Eva Herzigova, Elle McPherson, Kasia Smutniak, Erin Wasson and Michelle Wood have lent their image to the Italian fashion house, while top photographers Terry Richardson and Steven Klein have done Pinko shoots. In 2007 the singer Mariah Carey appeared on TV screens wearing Pinko dresses, thus gaining the Italian womenswear brand even more fans. Model Carmen Kass, photographed by Maciek Kobielski, was the face of Pinko in 2011. And a dedicated Pinko fan, Naomi Campbell came back for their most recent ad campaigns of 2012.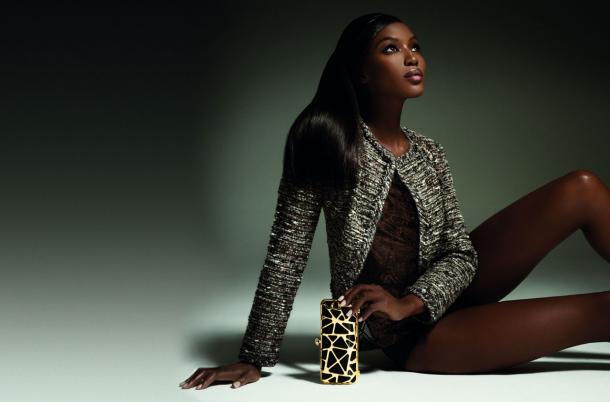 This trend forward, young brand now has an annual turnover of over 150 million Euros and flagship stores and boutiques in all the main cities of the world. Its huge success and international following has made its famous slogan absolutely appropriate. "Oh my gold!".  Indeed so.
Cris Conf S.p.a.
Strada Comunale Per Fornio, 132
43036 Fidenza (Parma), Italy
Tel: [+39] 0524 530811
Fax: [+39] 0524 526512
Email: 
info@crisconf.it
Pinko showroom
via Senato, 14
20121 Milano, Italy
Tel: [+39] 02 7602 5858
Fax: [+39] 02 7601 7527
Web:
www.pinko.it