For Your Designer Babes: Italian Gear Tailored for Tots
With styles tailored to suit a playful, mischievous little audience, the season's most impeccably constructed Italian children's clothing offers a playground of color and texture. For perfectly put together ensembles for little ones, have a look at some this season's options.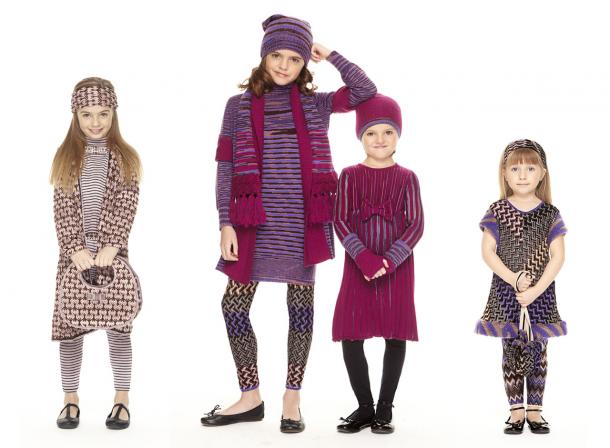 Missoni tops the list of FW2012's Italian design heroes for junior with an inventive take on their trademark stripes and zig zags. They give us a myriad of patchwork and rebelliously punctuated lace, creatively fusing the artisanal and the technological. Pastel palettes join purples and gray, pinks and beige, ochers and chocolate—sometimes interweaving these with sparkling lurex wefts to create fable-like gleams. Reversible jackets are masterfully layered over a mix of long and short cardigans worn with impish woven leggings in mismatched patterns. And as a special treat, this year the Missoni family is wrapping newborns and infants in a collection of luxuriously soft cashmere in classic baby blue, pink and ivory hues.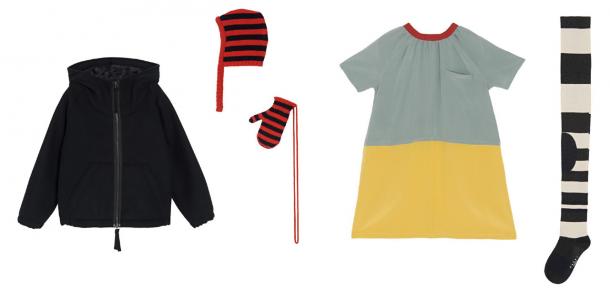 Marni is another rising star in the children's Made in Italy universe, mixing big color and sweet prints for this season's junior line. Known for its strong shapes and color-block graphics with a touch of whimsy in the adult collections, the children's collection takes this approach and makes it miniature. Fearless blocks of red and bright vermillion create bold color pops, while black and white stripes, warm beiges and charcoal grays trimmed in one simple stripe of red or navy make for some very cool kid charm.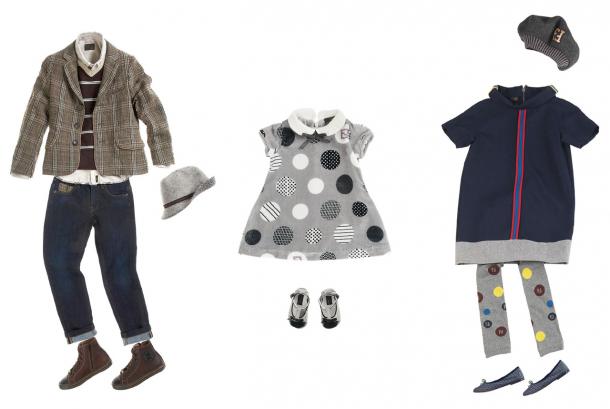 Fendi Kids is also a fast favorite among tall and small patrons with a broad range of collections that combines minimalist bon ton cuts and palettes with an irreverent nod to British classics this season. Linear meets frivolous in sequin-embellished blazers, polka-dotted velour for girls and velour suits and argyle sweaters for boys. Bright red and bordeaux accents keep pace with the season's grown-up hues, and sartorial perfection in every cut and stitch stays true to Fendi's tradition of impeccable Italian tailoring and classic elegance. The baby collection is the paradigm for refined attention to detail with a delicate blend of mini-dots, soft tones and deliciously dainty pleats and embroidery.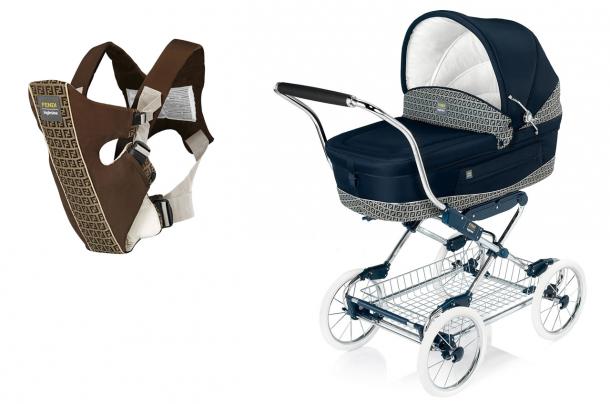 Also headlining, Fendi recently announced a new partnership with Inglesina to create an exclusive Made in Italy line dedicated to early childhood. With the functional elegance of Fendi-styled baby carriers and strollers, a refined palette of cream and mahogany with touches of blue is showcased.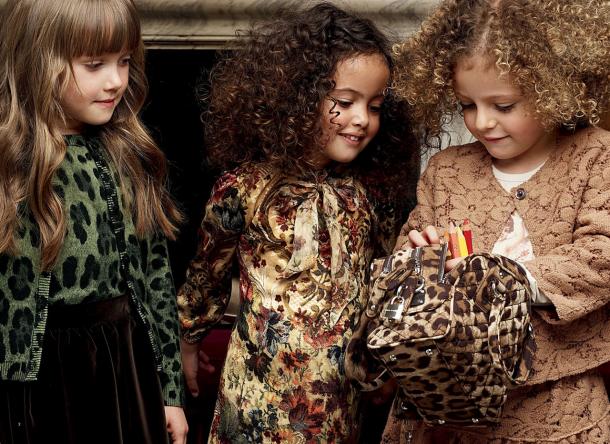 Dolce & Gabbana expertly blends a tradition of great style with the very Italian themes of family and unerring taste in their latest children's wear collection. Familiar looks in warm, heritage-inspired tones are peppered with animal prints, lace and plaid, creating a homey comfort easily transferred into a day-to-day setting where style is only essential if it is practical. Family rites, and the appropriate attire, like baby christening and baptism hold an important position within the collection with layette sets and outfits for older siblings attending with ceremonious elements like lace, velvet and silk brocade.
From Milan to Palermo, a common thread ties the Italian world into one stylish family—when in doubt, the Italians, big or small, dress flawlessly. And in a world overrun by the fashionably tall, the small are not to be overlooked.
By Kelly Fann
Related news stories: