Must-Have Spring Looks from the Milan Runway
Milan Fashion Week 2013 wrapped up with shows from Gianfranco Ferré, Trussardi, and Roberto Cavalli, who successfully dialed down his typically flashy, look-at-me aesthetic just a tad to deliver a more sophisticated sexiness than we usually see from him. While there were still plenty of skin-revealing looks in Cavalli's Spring 2013 collection, several were appropriate for women other than, say, le veline attending a private party at the former Italian Prime Minister's home. So this spring, look for more feminine, understated looks and a little less puma.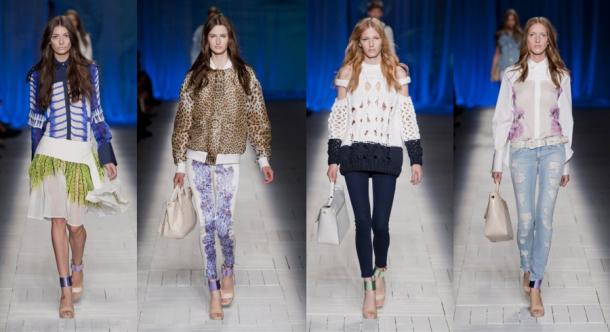 The Ferré label, led by Federico Piaggi and Stefano Citron, offered a highly architectural all black and white show, which stayed true to the company DNA and founder's vision while modernizing the Ferré look. Despite the financial challenges facing the company, much of the collection, and especially the simplest looks from the Piaggi and Citron pair, were gracefully executed.
Highlights from Milan included Dolce & Gabbana's delightfully closer look at Sicilian history, moving beyond their archetypical 1950s sexy widow in all black or the flowery maid to something more complex. Surprisingly, the designers gave us soldier prints representing Sicily's many conquerors over the centuries, some strong African and artisan influences, and the bright island colors, all essential elements of the deeper roots of Sicilian culture. And they managed it in a playful, almost musical way, which some people interpreted as kitsch. Ironically, this may be the most serious collection we have ever seen from Dolce & Gabbana.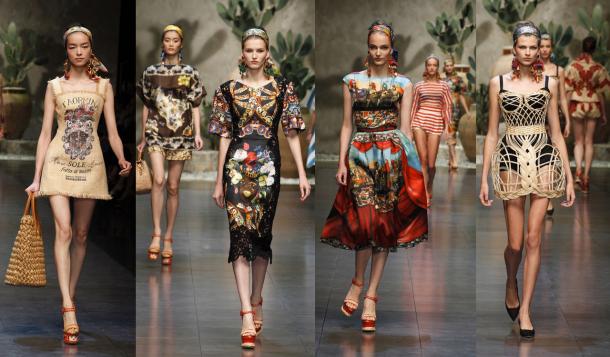 Prada showed us her liberated geisha, self-possessed, modern, and out to serve no one's pleasure but her own. Ms. Prada applied geometric sections of white on black rayograph-like flowers to interestingly folded kimono shapes, sometimes strikingly splashing them with details in bold, flat geranium red.
If anyone can combine entire spectrums of what would otherwise be conflicting color to great effect it is Angela Missoni, and she did it once again in this Spring 2013 show. Though there were more all white looks in this collection than usual as a nod to the much talked about house's starting point in 1966, Missoni worked emeralds and tangerines beautifully into her sheer, layered looks.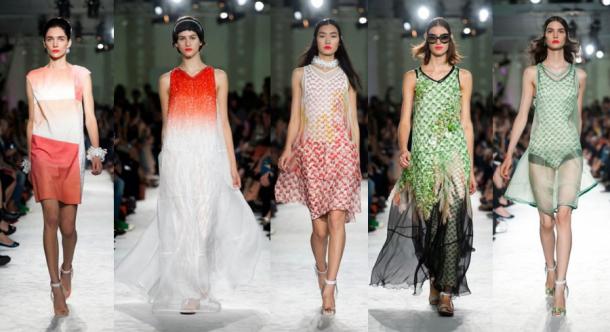 Milan gave us a great deal to think about and to look forward to when collections become available this Spring 2013: lots of sheer layers, cobalt blues, all hues of green, ladylike hemlines, and plenty of heritage.
By Danielle Pollack
Learn more about: