Dresses to Impress: Top 5 Holiday Party Looks
As twinkling lights and tinsel start to make their annual appearance, a girl doesn't need to check her agenda twice to know 'tis the season to deck her wardrobe with the perfect party look. After all, holiday glamour is appropriate at any event this time of year. There's no denying that this season's top styles have a tone of opulent femininity with lace and ruffled details taking center stage.
For the fearless, the dare-to-bare allure of Emilio Pucci's little black number with a lined lace panel flanking the sides offers enough boldness without sacrificing too much mystery. Long lace sleeves and a high neckline maintain the perfect balance between audacity and propriety. A pair of Sergio Rossi heels and a Fendi clutch are all this little black dress needs to evoke envious looks from the entire guest list.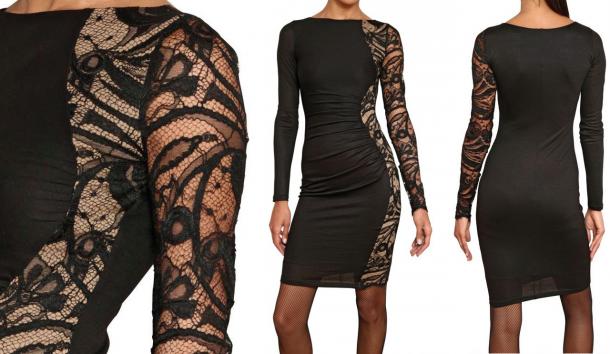 Beading and tiny feathers add just the right flourish to Alberta Ferretti's elegant, fun 1920's inspired little black dress. A refined fusion of texture and embellishment gives the piece mesmerizing sparkle and sets the mood for a night on the dance floor or flirting over a glass of champagne. Slide on a pair of long gloves to complete the look and you're ready for some jazzy after-dark pleasure.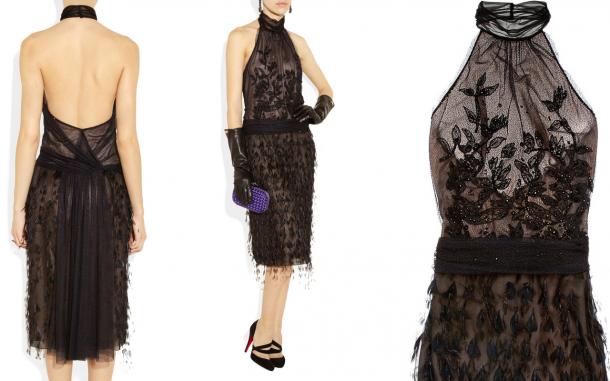 MSGM gives us a dewy, youthful charisma with this pale pink silk party dress, covered in satiny rose and white dots. The kneelength hemline and soft natural waistline offer a relaxed structure that is easy to wear and hints at an almost mischevious innocence. Pair it with smoky eyes, bold black accessories and an oversize clutch for true Italian edge, and this sweet look is sure to be a head-turner.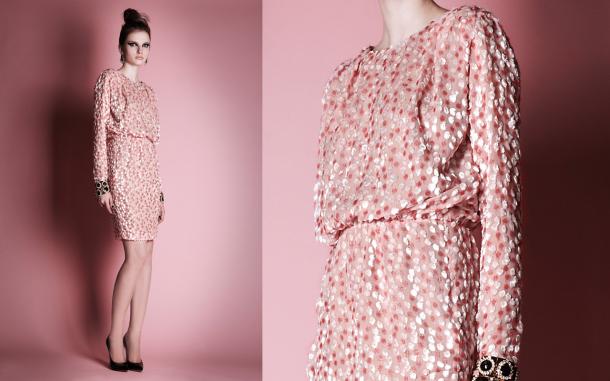 Thin strips of vertical collar to hemline ruffle in nude on nude are guaranteed to flatter in this pretty little number by RED Valentino. True to the brand's acronym (Romantic Eccentric Dress), it is a romantic original. A light ruffled collar balances the dainty abbreviated hemline, sure to showcash fabulous legs and a fabulous pair of vertiginous heels, ideally Valentino or Ferragamo.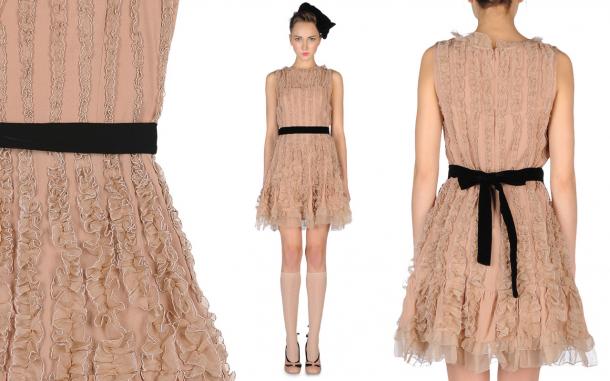 Last, but not least, no serata is complete without a little sparkle and sash. Giambattista Valli successfully pairs the two tone shimmer of lady-like black lace with the glam edge of a graphite on trend high-waisted wrap skirt in gold-flecked silk-chiffon to create a style that is soft and sharp at the same time, truly all'italiana.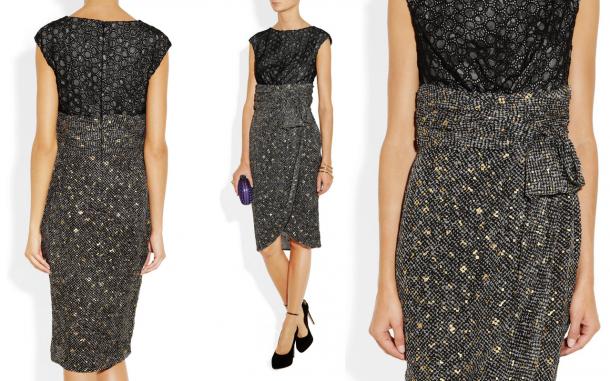 By Kelly Fann
Related news stories:
Authentic gourmet products
Italian-Style Christmas: Traditional Holiday Cakes and Sweets