Italian Shoes: Trendy and Timeless Leather Art
Many of the most famous people in the world have worn Italian shoes at least once. High heels from Italy have graced numerous red carpets, Italian men's and women's moccasins have trodden the streets of every capital of the world, Italian leather shoes have been part of some of the most important occasions on earth, from world leader summits to royal weddings.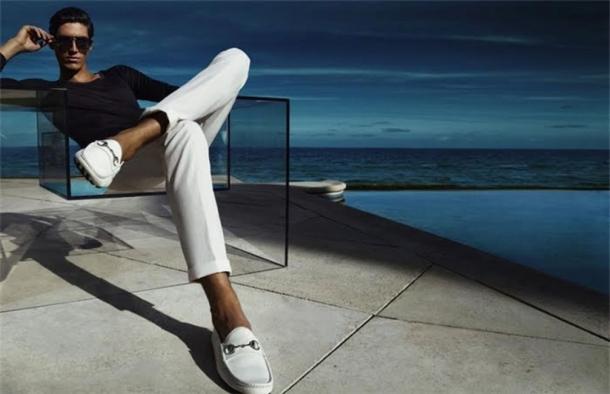 But what is it about Italian shoes that's so appealing? First of all, there are the materials used in their production. This could be hand-worked leather crafted using special techniques, such as Bottega Veneta's signature woven leather "intrecciato" design which features in bags, purses, moccasins and more.  Or it could be innovative use of materials not normally associated with shoes, such as the coral beads used to create Mario Valentino's strappy coral sandals, or the flexible moccasin in perforated PVC by Salvatore Ferragamo.
In fact, it was Ferragamo who first introduced wedge heels and strapped ballerina pumps to the world. He also invented various different heels in constantly evolving shapes and materials, from transparent nylon to light cork. And talking of heels, the world famous stiletto is said to have been invented in Italy, where else?
All the great Italian shoe designers know that a beautiful outfit is both complemented and completed by a wonderful pair of shoes. It's as if they have an almost magical effect on the feet of the men and women who wear them – weaving their special spell to create the perfect finishing touch. Put on a pair of Italian leather shoes and you are wearing something not only beautiful, fashionable and timeless but also incredibly comfortable -because if there's one thing you can be sure of it's that hand made Italian shoes will never make your feet hurt!
Whether they're made from leather, velvet, wood, cork, nylon or even pure gold, shoes made in Italy are always going to be a talking point and a delight. Italian shoe designers are some of the most innovative in the world and are never content to rest on their laurels. They are always pushing the boundaries, trying to create something even more glamorous, more sexy, more daring. And the great thing is that no matter what your preference – elegant, sporty, high heeled or flat, you'll find a pair of Italian shoes to suit you. But once you have felt their feather light softness and got used to the admiring glances you won't be able to stop at just one pair. You have been warned!
Big Deeper and Shop