Italian Suits: Elegance, Style and Sex Appeal
Every Italian male from the age of puberty knows how to put together a fashionable look which combines both style and sex appeal. The love for clothes continues into adulthood. No self respecting Italian man would ever attend a formal function unless he was kitted one of the best Italian suits from his extensive collection. Sure, he might team the suit jacket with jeans (desìgner of course) for a more casual look, or wear the pants with an open necked shirt, but the bottom line is that the Italian suit is an absolute staple, a must have, a wardrobe necessity.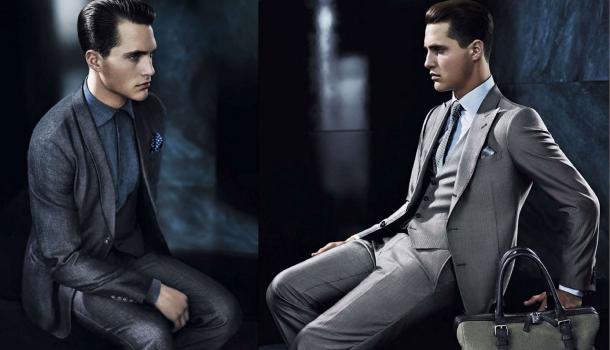 The cut and style of Italian suits for men is instantly recognizable, the tailoring immaculate. The Italians tend to go for ventless jackets, great fabrics, suits cut like a second skin. There are tailoring schools throiughout the country which aim to pass on the craft to the younger generation, because Italy is a country where artisans are still prized and the creation of a bespoke handmade suit is a source of immense pride to both the tailor and the wearer.
Perhaps the world's most prestigious creator of Italian suits is Brioni, from Penne in Italy. Every hand tailored suit takes countless hours of work, from the first measurements to the analysis of the client's lifestyle and the way they move. No wonder Brioni is a favorite of such internationally recognised names as Donald Trump and 'Bond' men Pierce Brosnan and Daniel Craig.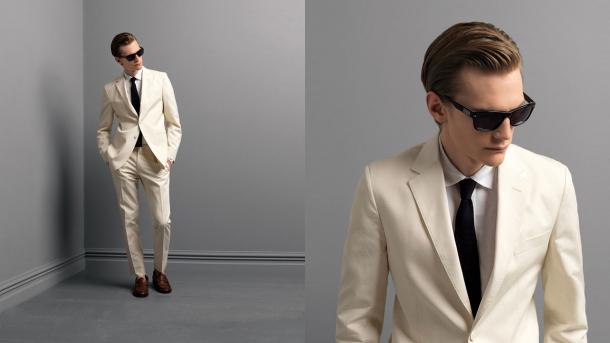 Needless to say not all Italian suits are made to measure. There are also off the peg versions and as always the top fashion houses and designers are there at the forefront, just think Max Mara, Versace, Gucci…  Colors tend to be neutral and sombre, because the Italian man about town knows that all it takes to dress it up or down is a dashing silk tie or a great shirt. Neutrals tend to show off the cut and Italian suits are a cut above the rest, naturalmente!
From the boardroom to the bedroom, Italian mens' suits give you confidence, style and sex appeal. If you feel the need for some Mediterranean style then look no further than our hand selected range from some of the world's top suppliers. Buona fortuna!
Dig deeper and shop: