Italian Sunglasses and Eyeglasses: Icons of Style
Picture the coolest Italian person you can think of and I'll bet my bottom dollar that they are wearing sunglasses. Italians keep hold of their sunglasses like limpets cling to rocks. No night is too dark, no light too dim to dampen their enthusiasm for wearing shades. And to be honest, looking at all the gorgeous Italian sunglasses that are on offer, who can blame them?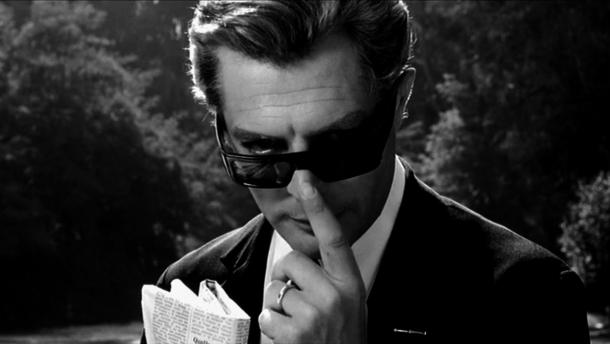 It's a far cry from Roman times when the first lenses were used to make things look bigger for short sighted centurions. And in il bel paese a thousand years later (around 1284), Salvino d'Amate gave the waiting world the first ever pair of Italian eyeglasses. I wonder if he had any idea as he fiddled with those little lenses that they would evolve into some of the most fashionable accessories on the planet a millenium later.
From being rather burdensome, unattractive but necessary aids to eyesight, sunglasses and eyeglasses now have iconic status. Where would film star Audrey Hepburn have been without her trademark classic oval sunglasses? Angelina Jolie loves her aviator specs and Paris Hilton is almost inseparable from her huge shades. Super cool guys too show specs can be sexy or serious. Johnny Depp is frequently pictured in his vintage glasses while hot screen doc Hugh Laurie looks pretty amazing in his black framed glasses.
Designers of Italian eyeglasses and sunglasses have managed to turn something quite basic into a trendy accessory that everyone wants. Lots of people these days wear fashion eyeglasses even though there's nothing at all wrong with their eyesight. They crave the look, the style that only Italian specs can give.
Don't be fooled into thinking that these Mediterranean must-haves are just trendy. They also use the highest quality certified optical lenses, thus making sure that not only do you look gorgeous but you can also see!
So where should you start looking if you fancy a pair of Italian sunglasses or eyeglasses? Well, there are myriad shapes, colors and materials to choose from, many bearing the logo of the fashion house or designer. So if labels are important to you, then choose something that literally spells it out, like shiny red plastic sunglasses with the golden Gucci logo or Max Mara's Havana frames with rectangular logo.
Why not try some cyber shopping by browsing through the great shades and eyeglasses that we have selected for you here at made-in-Italy? Every pair is designed to set your heart racing and your pulse quickening. Let's face it, those Italians really do have an eye for eyewear.
Dig deeper and shop: