Italian Fashion B2B and Wholesale Directory
These business directory pages are for business-to-business dealings rather than for consumers. We have included listings of Italian manufacturers who are keen to make contact with you and provide you with whatever Italian fashion item you need to enhance your own company's product or service. If you are looking for Italian wholesale suppliers then this is where to start your search.
Italy is primarily a country of small and medium sized businesses, many of them family firms that have been handed down through the generations. Specialists and artisans thrive, and very often a town or city will have historic associations with a particular craft. In Tuscany for example, Arezzo is the city of gold working, while Florence is synonymous with leather goods.
Here at Made-in-Italy.com we value the uniqueness and individuality of the Italian companies and artisans showcased in the fashion business directory. It's divided into categories, so whether you are looking for producers of beautiful buttons, or bolts of silk, you'll find it here.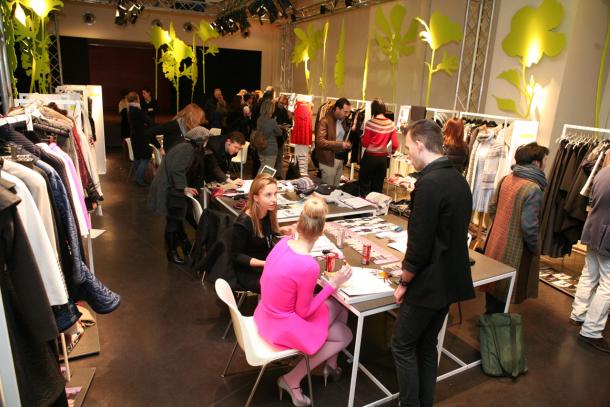 How the Business Directory is Divided
The directory currently has five handy sections. In the Trade Organizations section you'll find, logically enough, a list of the most important Italian fashion organizations including many manufacturing associations and trade fair organizers. If you need to contact the people in the know or the spokespeople for a particular fashion industry then look here first.
If you want to get in touch with manufacturers and producers of men's and women's clothing and accessories then the Ready-to-Wear Apparel manufacturers' directory will point you in the right direction. It's arranged in alphabetical order and you'll be able to search for all kinds of Italian products including ready to wear collections, maternity wear and children's clothes.
Italians love their undergarments and the love and attention given to producing them is only matched by their adoration for beachwear. So in this Beachwear and Lingerie section you'll find the top Italian manufacturers of these small but oh-so-beautiful items!
The Fashion Accessories directory is the place to turn if you are in need of belts, buckles and bags, sumptuous jewelry or knock-em-dead eyewear. If they make them and they're Italian then they're in here.
For manufacturers and distributors of wonderful fabrics (known as tessuti in Italian) then head for the Italian Textiles and Fabrics section. The Italians are world leaders in textile production, creating top quality wool, cashmere and silk fabrics which represent the very best that is made in Italy.