Veneto's wines are some of Italy's best known exports – the names of Soave, Bardolino and Valpolicella have long been associated with eminently drinkable Italian wines. Yet there is a lot more to this region, and indeed a lot more behind the names of its best known wines. With 26 DOCs and 13 DOCGs, Venice's region has a substantial production of quality wine, as well as well-priced easy-drinking reds and whites bottled as IGTs.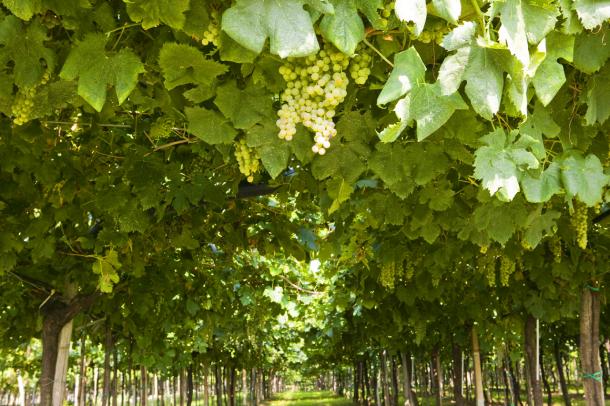 Soave is made from Garganega and Trebbiano di Soave grapes grown in the hills between Lake Garda and the town of Soave in the western province of Verona. It has remained unshakably popular for its fresh, clean and crisp taste and food-pairing potential. There have been some recent moves towards improving quality and complexity. Soave Superiore has its own DOCG and indicates a slightly stronger wine which has undergone some ageing. Inside the regular DOC, Soave Classico indicates that the grapes come from selected vineyards that are considered to be the best. The exceptional sweet Recioto di Soave has also gained promotion to DOCG status. Some sparkling versions of Soave are also produced. The popularity of Soave ranks it third in volume after Chianti and Asti, among Italy's classified wines.
The next most popular in terms of volume is Veneto's Valpolicella. The easy-drinking red blend of Corvina, Rondinella and Molinara grapes has historically been intended for early consumption. One of Italy's most interesting wines is a product of these three grapes, the deep, dark Amarone della Valpolicella, recently promoted to DOCG status. Made from partly dried grapes in the vineyards north of Verona, it is a structured, complex and heady wine capable of great age that has gained a cult following among the wine industry's elite. The sweet Recioto della Valpolicella DOCG has gained a similar following and is recognised as one of Italy's finest sweet wines. The ripasso method, involving the refermentation with the pomace (the remains of the grapes that have been already pressed), is perhaps one of the region's greatest achievements in winemaking.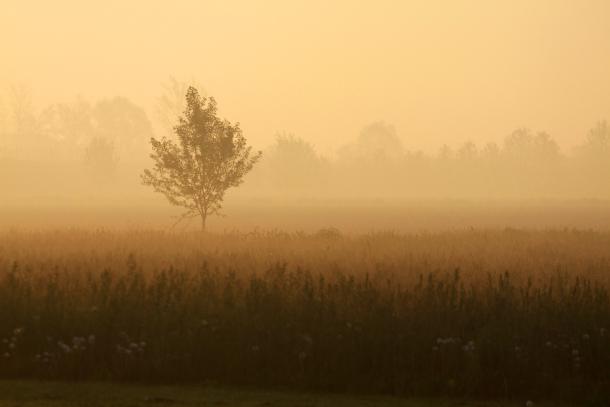 Bardolino is made from the same trio of grapes and is known for its delightful cherry scent and easy-drinking nature. As Bardolino Superiore it has gained DOCG status. A pink Chiaretto version is also popular. As a Vino Novello, some wine from the region is released as a freshly made wine on 6th November each year, ready to drink and without tannin. The practice of carbonic maceration is used to speed up the fermentation process, the same process used in Beaujolais.
Bianco di Custoza is a white wine DOC which neighbours Bardolino on the shores of Lake Garda. Made from Garganega, Trebbiano Toscana and Friuliano it is popular locally and perhaps deserves wider recognition. Lessini, made between Verona and Vicenza, is a DOC for dry whites that are most often sparkling. Its wines are prized locally but seldom seen abroad – the characterful Durello grape is not widely known.
There are a number of DOCs on Veneto's central hills. Wines from Gamberalla are similar to Soave, and those from Colli Berici tend to be single varietals made from Tocai, the Pinots, Merlot and Cabernet Sauvignon. Breganze has some interesting varietal wines from foreign grapes, but the dessert wines of Torcolato are the most prized. In Treviso, north of Venice, are the towns of Conegliano and Valdobbiadene where the popular bubbly Prosecco is made using the Charmat method where the second fermentation takes place in large tanks. In 2009 Prosecco di Conegliano e Valdobbiadene has become DOCG, encouraging reduced yields in the vineyards. Prosecco is also produced in the neighbouring Montello e Colli Asolani zone. Producers are also experimenting with making sparkling wines based on Chardonnay and the Pinots in a similar way, or using the traditional method.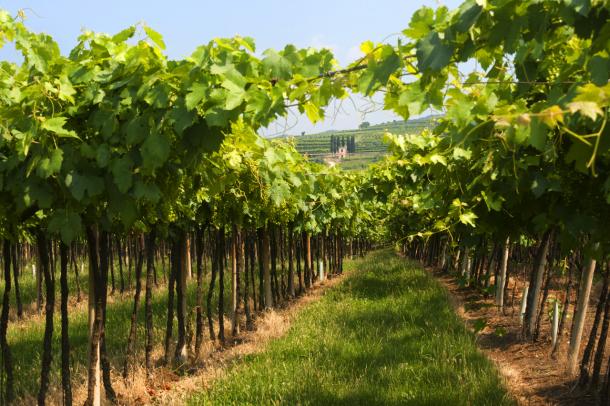 International grape varieties are important in Venice's region, in fact Merlot and Cabernet Franc have long been "workhorse" varieties for the region. Blending the two is increasingly important – small oak barrels are used for ageing, so the resultant wines have an excellent structure and great complexity. White wines from Pinot Grigio, Sauvignon and Chardonnay are gaining in popularity and recent versions are responding well to oak ageing. Five of the DOC zones are shared with other regions – Garda, Lugana and San Martino della Battaglia are shared with Lombardy, and Lison-Pramaggiore (as well as the Lison DOCG) with Fruili. The Valdadige DOC, whose dry and amabile wines are improving, is shared with Trentino-Alto Adige.
Veneto DOCG wine appellations:
Amarone della Valpolicella, Bardolino Superiore, Colli Asolani Prosecco or Asolo Prosecco, Colli di Conegliano, Colli Euganei Fior d'Arancio or Fior d'Arancio Colli Euganei, Conegliano Valdobbiadene or Conegliano or Valdobbiadene or Prosecco, Lison, Montello Rosso or Montello, Piave Malanotte or Malanotte del Piave, Recioto della Valpolicella, Recioto di Gambellara Classico, Recioto di Soave, Soave Superiore
Veneto DOC wine appellations:
Arcole, Bagnoli di Sopra or Bagnoli, Bardolino, Bianco di Custoza, Breganze, Colli Berici, Colli Euganei, Corti Benedettine del Padovano, Gambellara, Garda, Lison-Pramaggiore, Lugana, Merlara, Montello and Colli Asolani, Monti Lessini or Lessini, Piave, Prosecco, Riviera del Brenta, San Martino della Battaglia, Soave, Valdadige, Valdadige Terradeiforti or Terradeiforti Valdadige, Valpolicella, Valpolicella Ripasso, Venezia, Vicenza
Veneto IGT wine appellations:
Alto Livenza, Colli Trevigiani, Conselvano, Delle Venezie, Marca Trevigiana, Verona or Provincia di Verona or Veronese, Vallagarina, Veneto, Veneto Orientale, Vigneti delle Dolomiti or Weinberg Dolomiten
Learn more about:
The Food and Cuisine of Veneto