Mens Trends 2013: Costume National Brings It, Swagger Included
By Danielle Pollack
If on the other hand, clubbing is your career – or at least as important – you might want to check out what Costume National is doing with their distinctly modern Latin looks this SS13: just a tiny bit reminiscent of the 80s New Wave club scene, updated. The collection was filled with easy lightweight layers in basic blacks and safari colors and detailed with metal eyelets and zips in unusual places, such as on the tops and soles of shoes.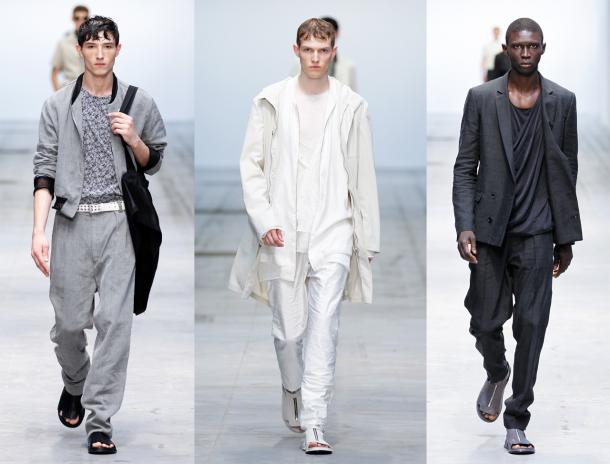 For FW13 Costume National suggests some highly wearable everyday casual looks. This first slightly broken-in blue jeans and matching jacket over a chunky black turtleneck is a great go anywhere look. I can see these block broken jeans in the middle look easily becoming a favorite, especially when paired with this oversized knit. Or what about the detailing of different stitch patterns seamlessly meeting one another on this cardigan in this third look? That is a piece that will come out of your closet over and over; it's a basic that says stylish and multi-dimensional without screaming it.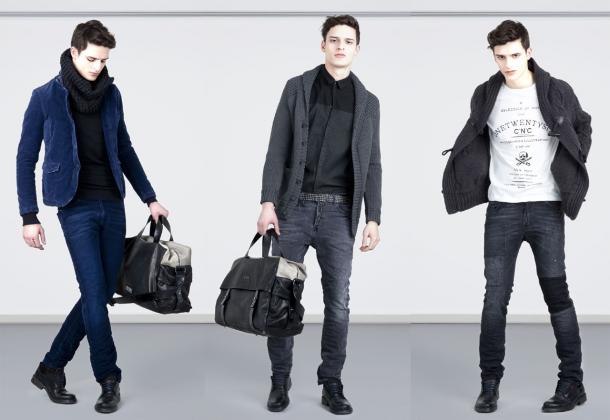 If you want an abbreviated down bomber, this is one of Costume National's suggestions. And if you're looking for the bag to go with it, you might try this. These are pieces which will not stop working for you anytime soon.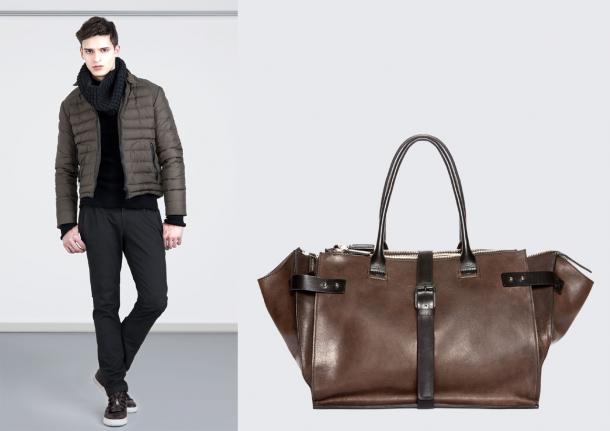 Learn more about:
Related news stories:
Be Bold: Pairing Wines and Liqueurs with Cigars
My Rome Trip: Learning What an Armani Suit Can Do for a Guy
Coated in Crocodile or Ostrich: Bespoke Bicycles Made in Milan
Watch Collector Secrets: Luxury Italian Timepieces for Men
Pirelli's Graphic Design: More Than Just a Pretty Face
When Wine Barrels Die: Reborn as Design Furniture
Lake Como: What Keeps George Clooney Coming Back?
A Suite Ride: Ramaciotti's Maserati Quattroporte
Mens Trends 2013: Costume National Brings It, Swagger Included
Mens Trends 2013: Borsalino Hats for Boardwalk Empire Men
Mens Trends 2013: Bottega Veneta, Pure Sartorial Elegance
Mens Trends 2013: Ferragamo, Explosive Color, Ultra Urban
Mens Trends: Trussardi, Sleek Outdoorsmen, Man Bags
Mens Trends: Brioni's Slim Suits & Secret Service Looks