Italian Wine Books: Expand Your Horizons
If you would like to learn about Italian wine, the best way is to embark on a three-pronged journey. You should taste Italian wines, visit Italy, and of course you should read about Italian wine. There are many fine books available on the subject of Italian wine, and, as more and more Masters of Wine and industry professionals are looking to Italy as an exciting and dynamic wine producing country, there are likely to be many more in the years to come. Below is a selection of the best books available on the subject of Italian wine, that will hopefully give you a flavour of why so many wine industry professionals have taken Italy to their hearts.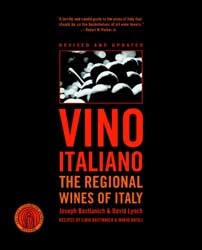 Joseph Bastianich and David Lynch
Vino Italiano: The Regional Wines of Italy
2002 (updated 2005), New York, Random House
This is a comprehensive, in depth guide to Italy's wine regions, grapes, producers and vintages. No stone is left unturned and there are even regional recipes. As well as providing a source of information for wine merchants and restauranteurs, this is a valuable resource for the budding wine connoisseur and might help you to uncover some little known hidden gems in your tasting experience.
---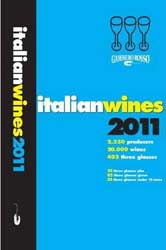 2010 (24th edition), Roma, Gambero Rosso Editore
Gambero Rosso
Italian Wines 2011
2010 (24th edition), Roma, Gambero Rosso Editore
The most up to date version of this concise guide to quality Italian wine contains over 20,000 reviews and assesses over 2000 producers. Attention is given to wineries who have won awards and those that are environmentally conscious in line with the modern trend towards natural wine and organic wine, a category that is often ignored in other guides.
---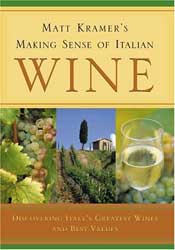 Matt Kramer – Making Sense of Italian Wine 2006, Philadelphia, Running Press Book Publishers
A great book for novices that also contains plenty of useful information for the experienced Italian wine enthusiast. Matt Kramer really knows his Italian wine and presents the information in an appealing way, advising on which wines are worth seeking out as well as advising on those that he has found less enthralling, and helping the reader along the way to get to grips with the terminology of the Italian wine label. A very enjoyable read.
---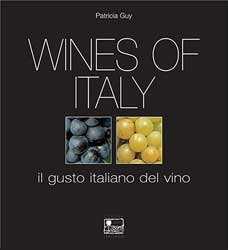 2003, Windsor, Tide-Mark Press
Patricia Guy Wines of Italy 2003, Windsor, Tide-Mark Press
Patricia Guy is well respected as an authority on Italian wine and her passion really comes across in her writing. Some nice features include suggestions for wine and food pairings – having lived in Italy for 13 years the author knows a thing or two about this subject. She also provides valuable advice on planning a wine tasting tour and maps to help you plan your tour. Beautiful photography adds to the experience and makes this a lovely gift for the people at all levels of familiarity with Italian wine.
---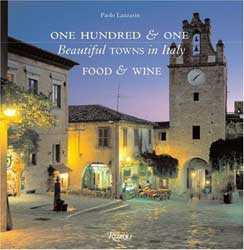 2005, Milano, Rizzoli Editore
Paulo Lazzarin
One Hundred and One Beautiful Towns in Italy: Food and Wine

2005, Milano, Rizzoli Editore
A delightful journey through Italy that will entice those who are planning a visit and delight those who prefer to enjoy good food and wine at home. There are some excellent suggestions for enjoying Italian food and wine while breathing in the culture of the local towns and villages. The photography is exceptional but there is more to this guide than just pictures, there are some excellent tips on what wine cellars you should visit, where you should eat out.