GAS Jeans: How One Man Built a Global Brand
By Nadia Koski
We are here with Claudio Grotto, designer and founder of GAS Jeans, to talk about what made him start his now global business from a little dress shop, why his Sumatra jean is such a huge hit, and how to make a great pasta al pomodoro in true Italian style.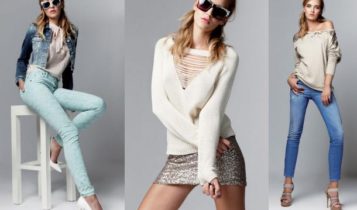 What inspires you? Why do you do this work? How did you start?
Well, I was born at a time full of hope for the future, right after World War II, into a family with simple means. We were realistic, down to earth. My father ran a small grocery store and my mother had an undergarment-fabric shop. From both of them I learned the importance of homemade, handmade, high quality goods. Eventually my mother began to sell clothing in her shop, and as a teenager I started putting together looks for myself and my friends, emulating styles of the famous bands that were in vogue at the time. Gradually I took over managing the store. This was the beginning.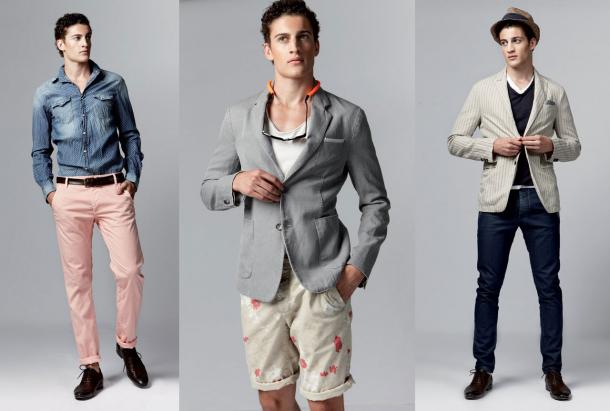 At that time, the Italian market offered very little for teens growing up during the prime of the cultural revolution, but there were cool new styles readily available in other global capitals around the world. Denim, of course, was such an important part of that moment in history. So I decided to start producing jeans in a small workshop below our house, which in ten years, transformed into the company that produces and distributes the GAS brand around the world today.

This is the personal story behind my work.

Our company goal? To offer the world an Italian lifestyle brand with denim DNA. For almost thirty years we have been producing clothing, footwear and accessory collections for men, women and children. The aesthetic is contemporary, yet classic and allows the wearer to really express his/her individuality. Our audience is intelligent people who are informed, international, worldly.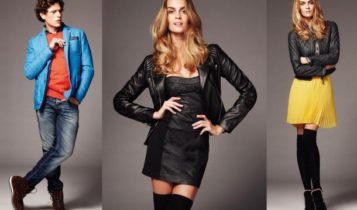 In what way is the Made In Italy concept relevant or important to your business? How much of your design, development, and production occurs within Italian borders?
Our dedication to the high-quality standards that are guaranteed by the name "Made in GAS" is constant. The research, innovation, style, design and product development is entirely based in Italy in GAS headquarters, as is planning and quality control.

Many lines are entirely produced in Italy, for example, Double Rainbow, a series of 100% down jackets and accessories with digital prints finished in our Denim Atelier. The current capsule collection is dedicated to enthusiasts of a strictly blue palette.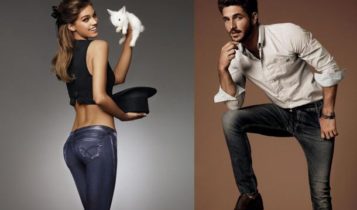 What is your most popular product? Why do you think that is?
Our bestseller would have to be the Sumatra jean, with its "jegging" effect, a second skin that represents the characteristics and details of jeans while accentuating the female form. Apart from being sensual, expressive and comfortable, it is very versatile, garnering success season after season thanks to its unique treatments, innovative fabric and engineering dedicated to the standards with which it was conceived: the fact it is reversible!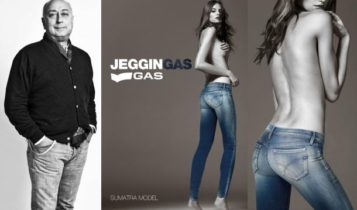 What do you see as the most important trends ahead for 2013?
For the women's line we see a continuation of the "super skinny" style, in particular, the "jegging," with a higher waistline. This style will have longevity also into the Fall-Winter 2013-2014 collection. Due to its par excellence and high demand, for Summer 2013 we are making the GAS Sumatra jegging in a variety of prints, from romantic and pastel florals to reptile effects for a rocker-chic look.
For both the men's and women's lines there is definitely a focus on colored denim that GAS has interpreted in a unique way. Denim canvases feature internal coloring and external neutral tones like gray; they are put through many cycles of washes to achieve a variety of lightly faded colors that range from beautiful mint green to mauve and lavender.
What do people need more of today? How are you responding to these requests?
At this particularly difficult moment in the larger economy, where there's a downturn in consumption, people are very aware, informed and demanding. In their fashion choices they want high quality for a reasonable price, the right balance between quality and style. Clothing must adapt to these everyday needs and be wearable, not excessive, whether for work or play or just casual occasions. The value and mission behind GAS allows us to produce a concrete product that adheres to these requirements. This is what our success is built on and I'm convinced for this reason our brand will continue to thrive in the coming years.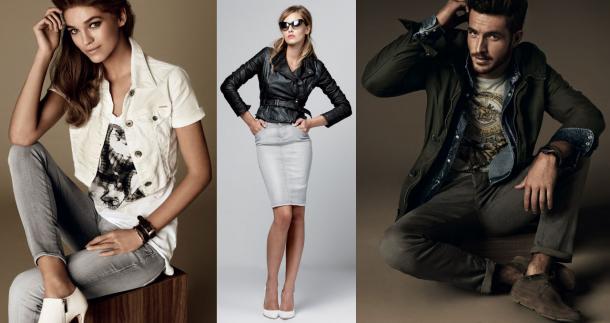 What is your advice for young people who want to work in fashion today?
My advice to those who want to get into the fashion business, but not only fashion but any career, is do what you do with passion and determination. Maintain your curiosity. Gain foreign experience, work outside your home country. And last, but surely not least, be incredibly humble and have a strong desire to learn.

For fifteen years GAS has been proud to be the official sponsor of the MotoGP's Honda team [MotoGP is the premier global motorcycle racing World Championship league]. Passion, grit and determination are the elements which unite this sport with GAS. Champions, both in life and on the track, Mick Doohan, Valentino Rossi, Alex Crevillè, Max Biaggi, Alex Barros, Nicky Hayden, and most recently, Dani Pedrosa and Marc Marquez, are our spokesmen for the GAS Honda partnership. They represent the value and style of our brand: young professionals with a dream who work everyday to realize their goals. This is what young entrepreneurs need to win.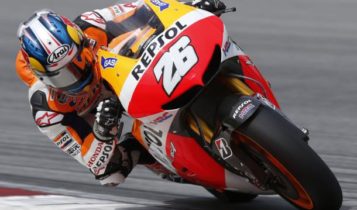 What is your favorite Italian wine?
Ah, between the many excellent wines our country has to offer, I would cite two top choices from my own region: for an "aperitivo" or a seafood dish, a Valdobbiadene Prosecco, and a slightly dry Valpollicella for meat or game dishes.
What is your favorite Italian dish?
Among all the Italian culinary specialties, my favorite would have to be the simplest, yet by no means trivial, pasta al pomodoro – pasta with tomato sauce. To make a really good pasta al pomodoro you must have fresh, excellent quality ingredients: organic, sun-ripened tomatoes, extra-virgin olive oil, pasta made from Italian grain, well-aged Parmesan. And it must be prepared with love and passion… Just like everything in life. Just like our jeans.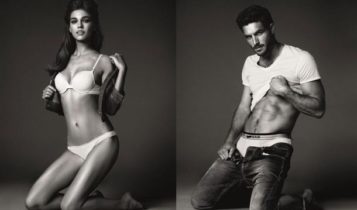 GAS Jeans – Grotto S.p.a.
Via Ponte dei Granatieri, 4
36010 Chiuppano (VI), Italy
Tel: [+39] 0445 894-000
Fax: [+39] 0445 894-999
Web: www.gasjeans.com
Email: info@gasjeans.it