Mens Trends: Trussardi, Sleek Outdoorsmen, Man Bags
Speaking of man-bags, have a look at what Trussardi has been up to for some very inventive options this SS13, whether you're out for a relaxing afternoon cycle around the neighborhood, running to a presentation in style, or off for a weekend jaunt. It's nice to see a brand concentrate on men's accessories like this.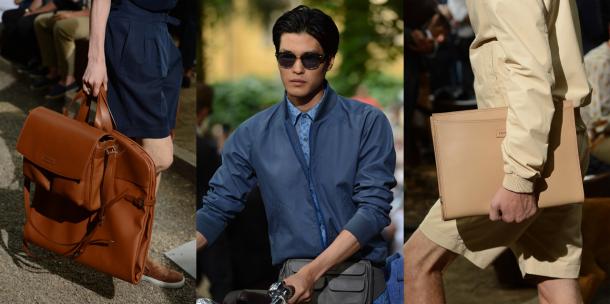 In the Fall, Trussardi takes us for a walk in the woods. Outdoorsman get ready to be inspired. This chic yellow slicker is just one of the many brightly colored interpretations of how to stay dry in inclement times. Cozy layers of smart outerwear and knitwear for FW13, along with Neoprene details and knockout driving gloves made Trussardi one of the most interesting collections in Milan this time around.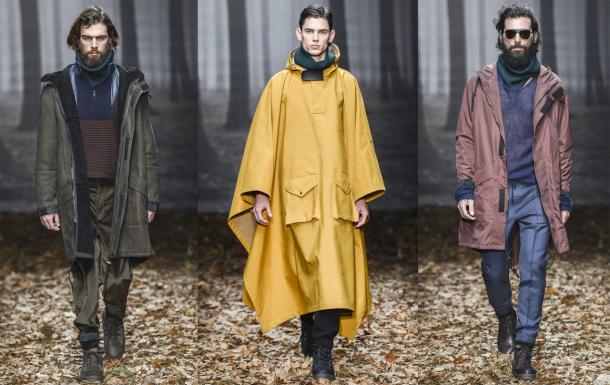 If you love Trussardi's casual elegance, but are not ready to invest in runway pieces, there are some nice options for both men and women in their more accessibly priced line, Tru Trussardi, which was launched in 2005.
By Danielle Pollack
Learn more about:
Related news stories: