Who to Watch: Dolce & Gabbana Pick Designers for Spiga2
by Made-in-Italy.com
Dolce & Gabbana are looking beyond their own designs to further their vision of what Italian luxury means. And so they created Spiga2, a special space where emerging designers have an opportunity to show off their creations in the duo's first multi-brand store. Domenico Dolce and Stefano Gabbana personally select which emerging designers will show at Spiga2, and here are some of the collections, currently exhibited alongside Dolce & Gabbana accessories in the retail space.
Andrea Incontri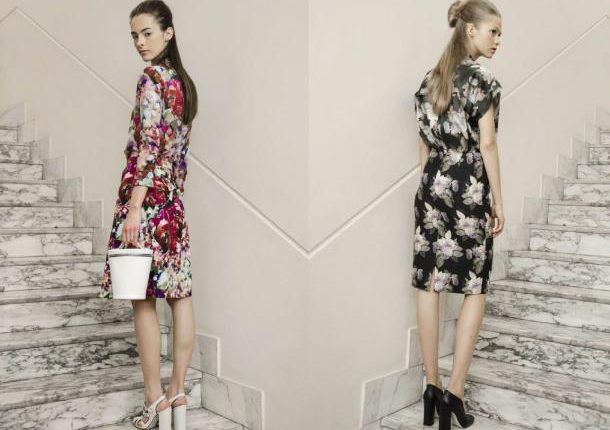 Andrea Incontri stood out on the catwalk for his SS13 collection of head-to-toe silk dresses with floral splashes of bright cranberry and cherry. He employed charcoal colored floral prints and soft pastel monochromes for some very easy to wear looks. Critics and designers including Dolce & Gabbana say to watch for Incontri blossoming even brighter for upcoming collections.
While Andrea Incontri is known in Italy first for his leather goods, he took nicely to traditional Italian tailoring in a well-executed collection in Milan's RTW Fall 2013 show. For women's, silk tops paired with romantic rose-patterned and mostly knee length skirts graced the runway. The show's sentiment was a cross between ladylike and schoolgirl. Offering visions of layered luxury, Incontri worked nicely with "lightweight wool fabrics with a gauze effect and floral metallic micro-jacquard" materials, as WWD notes.
Caterina Gatta
Caterina Gatta has been called Rome's new vintage print princess. Gatta's unique take is in the materials. Always on the hunt for remnant and vintage meters of fabrics from houses like Versace, Valentino, and Lancetti, Gatta creates her dresses and hats with couture's "leftovers." Want to know if the fabric is authentic? Look to the selvage for an original signature. Gatta's concept is yet another example of extreme Italian innovation resulting in some very pleasing looks.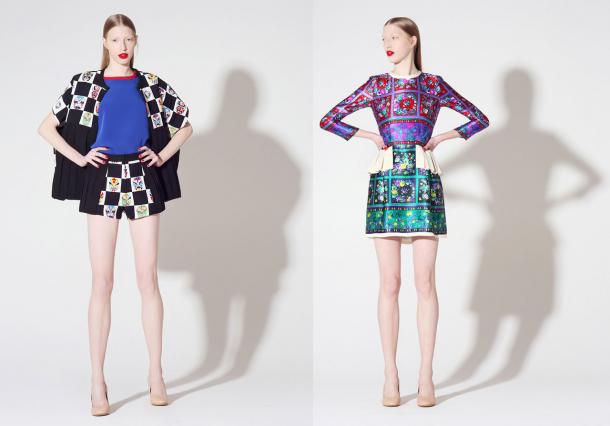 Caterina Gatta was featured recently in l'Officiel and Grazia magazine. In her SS13 collection she features vintage florals that align with her trademark poetic optimism. She released a limited-edition collection of little vintage print dresses and last year was asked to present her work at London's Italian Cultural Institute. The Roman designer is also getting attention from Vogue fashion editor Anna Dello Russo, and fans include Suki Waterhouse (British model) and Alli Hilfiger (Tommy's daughter).
Fausto Puglisi
Fausto Puglisi describes his brand identity as being informed by a mixture of heroic Sicily, modern architecture, Italian neo-realism movies, costumes of Roman gladiators, American star-making mores (particularly of the LA scene) and the richness of Mediterranean Baroque. If that sounds like alot, it is.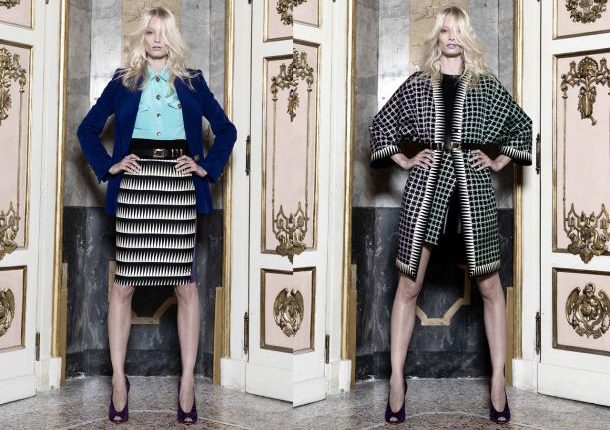 After Messina-born designer Fausto Puglisi moved to New York when he was eighteen and collaborated with renown stylists for several years he launched his own line. Because of his fascination for high culture mixed with pop elements, he incorporates unusual geometry, color contrasting and embroidery, as you can see here. Beyonce and others have donned his wear, and now Dolce & Gabbana support his unique vision at Spiga2.