Calcio & Tifosi: Understanding Italy Through Soccer Madness
The crowd is dressed in two sets of colors: one loudly displays combinations of blues and yellows while the other proudly sports black and white with hints of pink. The bearers of blues and yellows do not speak to the opposing crowd with the exception of hurling insults or nasty looks. Each group files into lines at different gates and enters the soccer stadium. Inside it is loud, full of cigarette smoke from anxious fans, and colored scarves are waving throughout. One section of tifosi, behind the goal of the home team, brandishes enormous flags while trumpeting noisemakers and sending off the occasional flare. As the game starts, the audience jumps up, down, and barely sits on the edge of their seats; there may even be one or two heart attacks in the stressed onlookers. Benvenuti nel calcio italiano. It's the end of August, the Serie A season is here.

Italians take their soccer seriously. Yes, American football fans are passionate; some even plan their weddings around games or won't fraternize with fans of a rival team. But true Italian soccer fans, called tifosi, take it one step further: at the worst, violent fights and even fire bombings have occurred between devoted fans of two rival teams. At the best, tifosi enjoy a deep bond with their fellow aficionados, spend a great deal of time together, and are another piece to the puzzle of those living la dolce vita.
In Italy, one usually is born a fan of a certain team – there is seldom a change of heart halfway through a lifetime. Watching games is not an option, it is an obligation if you are a real fan, and if you are traveling or on vacation, you wake yourself up in the middle of the night or the wee hours of the morning to watch live matches (recorded games are, of course, useless). The grandest tifosi belong to an exclusive club that attends every home game and sits in a reserved section. These feverous fans act as cheerleaders, leading the crowd in chants and singing the team's anthem; they do NOT sit down, and enthusiastically flaunt banners, signs, and scarves with the team's emblem and colors.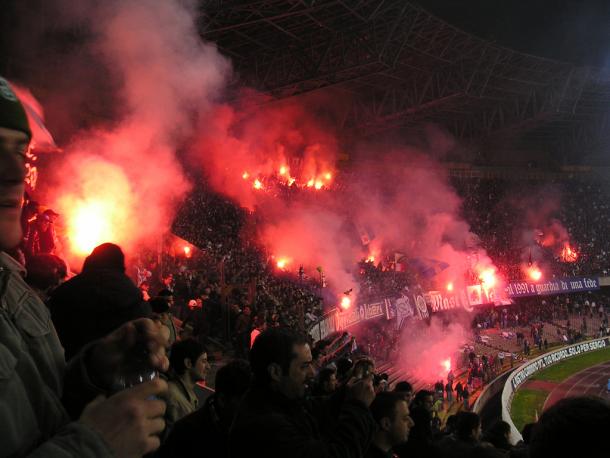 Other devoted followers choose to bypass the madness of the tifosi section to purchase seats that will be actually sat in perhaps 30% of the time for the duration of the game. The general intent to sit and watch the game is present, but broken every few minutes or less as the game progresses. Observers jump to their feet, yelling at the players as if they know them personally, whether stringing together profanities in a poetic manner or congratulating a player on his forethought and intelligence (note that the same player can and will be congratulated and cursed within a minute of play).
In his book La Bella Figura, writer Beppe Severgnini calls the Italian soccer stadium "a nudist camp for emotions" that "offers what our culture denies us, and politics only promises: participation in a nationwide conversation." Soccer is a national pastime and passion that brings the country together through love and hate, and allows any foreign visitors a glance into a raw, essential part of the Italian culture. Check with the local arena for tickets and game times, if you are visiting and would like to partake.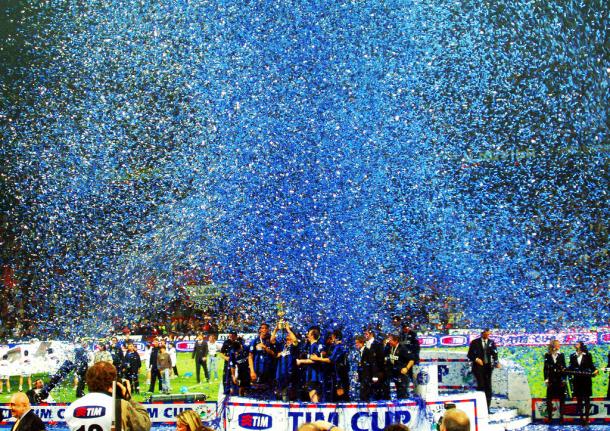 By Martina Mirandola Mullen