Beauty Trend: Milan Says Punk
By Amy Lavelle
Milan: mecca of the beauty world and pinnacle of direction for cosmetic junkies looking for their cues for the season ahead. If there is one thing the Milan runway always brings us, it is bold, directional beauty looks that will set the standard and provide the marker by which trends for the upcoming season will be judged.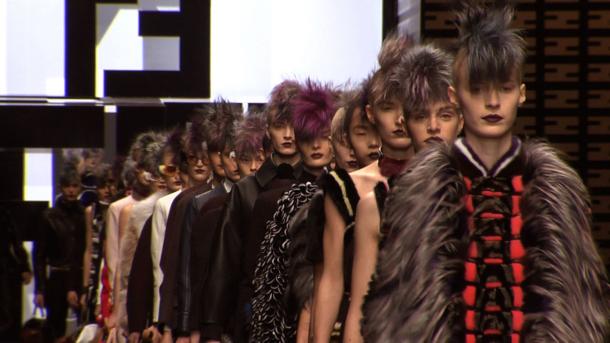 In beauty, while the 1920s, 50s and 60s were celebrated at Bottega Veneta, Dolce & Gabbana and Pucci respectively, this year's most dramatic FW looks could be found on the Fendi catwalk, where, through the use of midnight violet lips and fox fur – dyed and fashioned into ashy purple fauxhawks – punk was established as a key beauty trend for FW/13.
Granted, when you think classic Italian beauty, punk is not the image that springs to mind; an original British persuasion, surely, with its roots firmly in the streets of Camden, no one can contest that punk is not a classic Italian fetish. But there was a distinctly British vibe channelled across Milan's catwalks for FW13 (see Moschino's classic tartans) and in a season that on the whole took a more conventional and (dare I say it?) predictable approach, we needed to see some multicoloured fur adorning models heads (admittedly, I would argue for faux, but that is where Lagerfeld and I part ways). Nor was this a trend confined to Fendi for eyes, with models at Cavalli's show sporting statement eyes heavily lined in kohl and coated with pure black shadows smudged across the lids.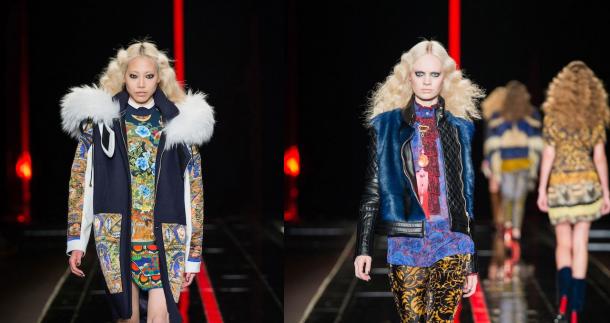 Now, I realise there are those among you that won't take the news of a punk beauty revival as a welcome prospect for the season ahead. (Those of you that are in your element, you do not need my advice on how to work this; go, enjoy.) If you would rather dip a toe in than dust off your DMs and adopt safety-pinned PVC and chains as your weekend look, fear not! This is one trend that is surprisingly versatile and can be worn by most if not all of us who choose to partake.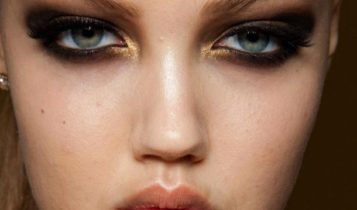 Whether you're easing your way in or simply giving the briefest of head nods to the trend, take your cues from Versace, who took a more subtle approach than some (in terms of beauty only; the same cannot be said of the clothes) with black kohl on the inner bottom lids and dusky blacks on the upper lids. Alternatively, invest in a good lipstick and wear bare eyed for a beauty look that packs a punch without raising too many brows.
Let's face it: with punk, it's all about the attitude anyway.
Amy Lavelle is a journalist from UK at Style in View. She contributes to a number of publications including Spindle magazine and you can follow her on Twitter.