The Basilicata region is characterized by extremes of temperature and climate and mountainous terrain. It is on the upper slopes that the region's finest wines are made. Basilicata boasts 4 DOC appellations, the most prolific of which is Aglianico del Vulture. Wines made from the Aglianico grape, also known for its contribution to Campania's Taurasi, have gained a significant following in the international market. First introduced to Basilicata by the Greeks, in the 6th – 7th century, its densely flavoured and well-structured wines have tremendous ageing potential, so much so that Aglianico del Vulture Superiore has been recently promoted to DOCG.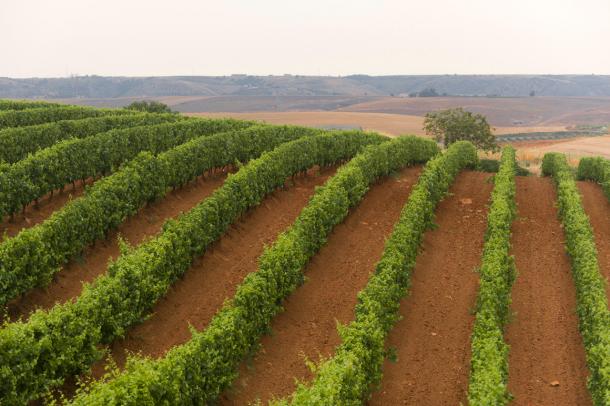 Three further appellations have gained DOC status: Matera, Terre dell'Alta Val d'Agri and Grottino di Roccanova. There are six wines produced in Matera, including three dry reds, Matera Rosso, Matera Primitivo and Matera Moro, two dry whites, Matera Bianco, Matera Greco, and also the sparkling Matera Spumante. While Matera's wines are made largely from indigenous grapes (with the exception of Moro, which requires at least 60% Cabernet Sauvignon), Terre dell'Alta Val d'Agri's red and rosé wines are based on Cabernet Sauvignon and Merlot.
The latest addition to Basilicata's DOC roster is Grottino di Roccanova, where red varietals such as Sangiovese, Barbera and Ciliegiolo are used to make richly scented blends. Dry whites are made under the same appellation using Malvasia, Trebbiano and Moscato. Many other fine wines are also produced under the IGT classification Basilicata.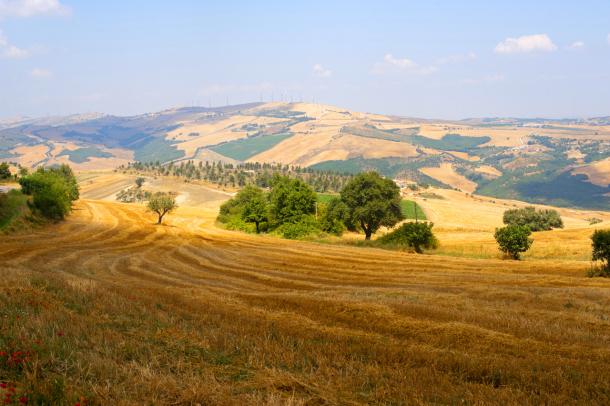 Basilicata DOCG wine appellation:
Aglianico del Vulture Superiore
Basilicata DOC wine appellations:
Aglianico del Vulture, Grottino di Roccanova, Matera, Terre dell'Alta Val d'Agri
Basilicata IGT wine appellation:
Basilicata
Learn more about:
The Food and Cuisine of Basilicata