The Wines of Apulia (Puglia)
More than any other region, Apulia, Italy's "heel", has seen a shift away from producing a great volume of unremarkable wine, towards smaller quantities of concentrated wines of great character. The region has a long history of co-operative winemaking, which in recent years has been instrumental in moving towards premium wines. As state subsidies for co-operative wineries have become virtually non-existence, the larger producers had little choice but to reduce production and focus on quality. Consequently the region now has 4 DOCGs and 29 DOCs, more than any other region in the south, and also six IGTs that produce increasing quantities of quality wines that are acknowledged internationally for representing good value.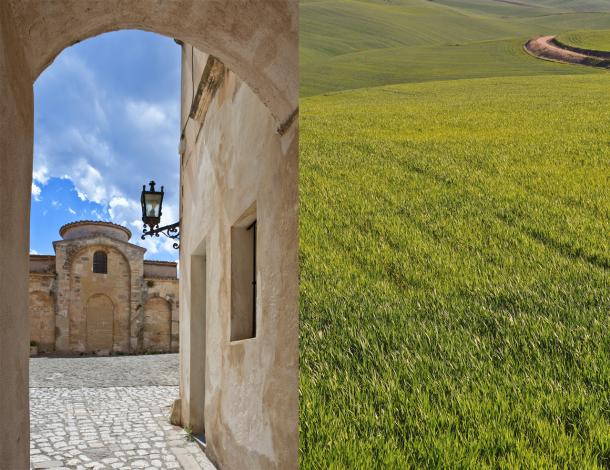 Apulia has two distinctive viticultural sectors – the temperate, undulating north and the hot south. North of Brindisi and Taranto, dry wines tend to be fruit-driven and fragrant with good acidity. Commonly used  grape varieties include the red Bombino Nero, Montepulciano and Sangiovese, and the white Verdeca. Malvasia, Trebbiano, Bianco d'Alessano and Bombino Bianco also contribute to the white wines of the north. Nonetheless, the north is better known for its reds from DOC appellations like Barletta, Rosso Canosa and Rosso di Cerignola.
The best known DOC is Castel del Monte, which has gained some credibility on the international market for its fine rosé and well-structured reds, including the Castel del Monte Bombino Nero, Castel del Monte Nero di Troia Riserva and Castel del Monte Rosso Riserva, all recently promoted to DOCG status. Towards the centre of the region there is more of a focus on white wines made from Verdeca and there are also some recent plantings of international varieties such as Chardonnay and Sauvignon Blanc.
Some very fine red wines are made in the southern peninsula, particularly around Salento where the  Negroamaro and Primitivo grapes dominate. The IGT appellation of Salento often indicates deeply coloured fleshy reds influenced by the region's hot climate, but there is a modern trend towards reds that are less concentrated and more aromatic. Thanks to the notable rise of the Primitivo di Manduria grape, which is a relative of the popular Zinfandel, Salento's wines are gaining in commercial credibility. The best Primitivo di Manduria have all the finesse of their Californian counterparts as well as a unique character all of their own that sets them apart.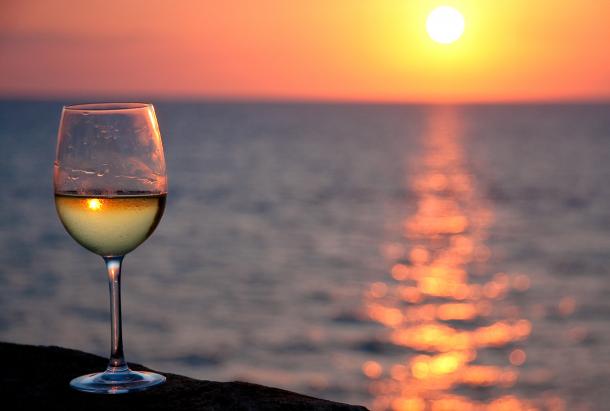 The full-bodied and herbaceous reds of Salice Salentino represent the way in which the modern shift towards quality has influenced traditional winemaking. Its deep, dark reds, made from the little-known Negroamaro grape whose name means "black bitter" are distinctly rustic in character, yet they have a ripe fruit flavour that gives them commercial appeal globally. An excellent rosé is also made under the Salice Salentino DOC. In other parts of Salento, fine reds are found in Squinzano, Brindisi and Copertino DOCs, and global curiosity about them is increasing.
Despite the importance of local grapes, there are plantings of Syrah, Merlot and Cabernet Sauvignon to name a few, and some interesting blends and single varietal wines are emerging. Production of white wines is relatively low in the south although plantings of Chardonnay suggest that the region has potential. Some very fine rosé can also be found around Salento made from Negroamaro and Malvasia Nero.
Apulia DOCG wine appellations:
Primitivo di Manduria Dolce Naturale, Castel del Monte Bombino Nero, Castel del Monte Nero di Troia Riserva, Castel del Monte Rosso Riserva
Apulia DOC wine appellations:
Aleatico di Puglia, Alezio, Barletta, Brindisi, Cacc'e mmitte di Lucera, Castel del Monte, Colline Joniche Tarantine, Copertino, Galatina, Gioia del Colle, Gravina, Leverano, Lizzano, Locorotondo, Martina or Martina Franca, Matino, Moscato di Trani, Nardò, Negroamaro di Terra d'Otranto, Orta Nova, Ostuni, Primitivo di Manduria, Rosso Canosa or Canasium, Rosso di Cerignola, Salice Salentino, San Severo, Squinzano, Tavoliere delle Puglie or Tavoliere, Terre d'Otranto
Apulia IGT wine appellations:
Daunia, Murgia, Puglia, Salento, Tarantino, Valle d'Itria
Learn more about:
The Food and Cuisine of Apulia (Puglia)
Related news stories:
Zinfandel's Italian Cousin: Primitivo di Manduria from Apulia