The Wines of Friuli Venezia Giulia
In Italy's north eastern corner lies Friuli-Venezia Giulia. This little region sits on the Adriatic coast, with the Alps bordering it with Austria in the north and Slovenia in the east. The region has an outstanding reputation for its white wines which account for just over 60% of its output. A mixture of local and international grape varieties are grown with great success here. The region's winemakers are forward-thinking, even pioneering the "Friuli method", a modern technique for getting juice off the skins quickly.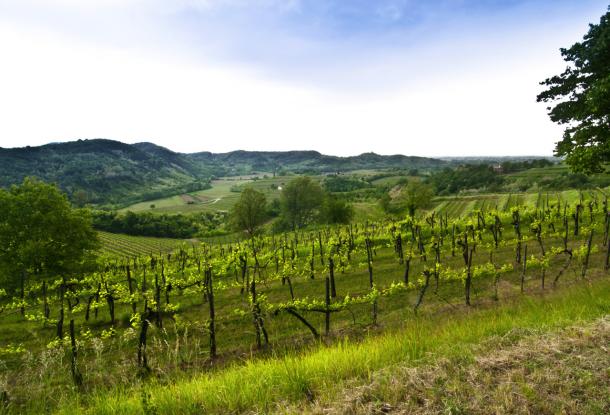 Friuli holds two DOCGs for its unique dessert wines. Ramandolo, a  little known sweet white whose Verduzzo grapes are grown on the hills to the north of Udine, was the first to be awarded its status. Colli Orientali del Friuli Picolit, a delicate amber wine made from the aromatic Picolit grape, became DOCG in 2006. There is a further sub-region for the wines that come exclusively from the finest vineyard of Cialla.
There are ten DOCs in Friuli although two of these are considered to be exceptional – Collio Goriziano, which is usually known simply as Collio, and Friuli Colli Orientali, which runs from Gorizia along the Slovenian border to Tarcento. Quality is also excellent in the Friuli Isonzo DOC area, where some stylish dry whites are made from Gewurztraminer, Pinot Grigio and Riesling as well as some off-dry and sparkling wines. Some excellent reds are also made from the Cabernets and Pinot Nero, as well as sweet vendemmia tardiva wines, either as single varietal whites or blends. Carso is a DOC whose red Terrano wines and whites from Malvasia Istriana show great class. In the other DOC zones, varietal wines are favoured. The largest area is the Friuli Grave. Tocai Friuliano has been an important variety historically. The grape is now commonly known as Friuliano following a European court ruling to avoid confusion with the Hungarian wine Tokaji.
The region has had great success with its single varietal white wines. Friuli's own Malvasia Istriana, Ribolla Gialla and Verduzzo show great elegance, whereas Sauvignon Blanc, Chardonnay, Pinot Grigio and Pinot Bianco from the region tend to be stylish and refined expressions of the grapes. Oak ageing has not been common among whites: most of the wines are delicately fragranced with a very pure character and would not benefit from it. Some producers are experimenting with oak ageing and blending grapes for a more complex style, with great success.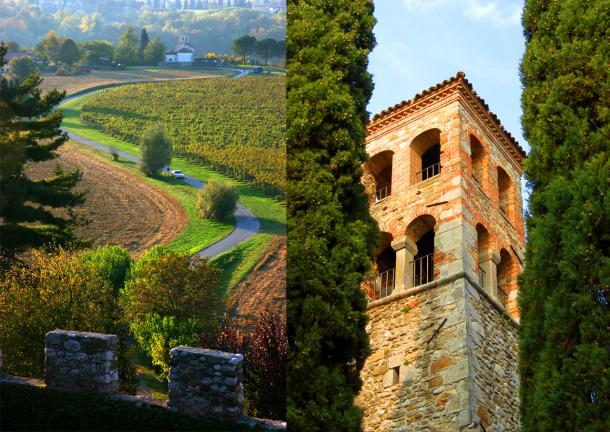 Red wines from Friuli have tended to be single varietal wines made from Italian grapes like Refosco as well as Merlot, Cabernet Franc, and Pinot Nero. Historically they were light and approachable and not designed for cellaring. But this is a region where experimentation and forward thinking in the winery is as much part of the routine as homage to traditional techniques is in other parts of Italy. Consequently there are some fine blends on the market, often aged in oak barrels. The resultant wines have great depth and complexity and a firm structure that ensures they are capable of ageing.
The Friulians also love to experiment with varieties that have been all but forgotten, like Picolit and Verduzzo. Sweet wines from Picolit were reputedly a favourite of the Hapsburgs and other royal families. It is a difficult grape whose yields are low, yet its wines are highly prized. Collio's Ribolla Gialla is responsible for some sleek dry whites. Refosco, also known as Terrano, is a versatile red grape whose recent versions have taken well to oak ageing. Some distinctive and interesting reds are also made from Tazzelenghe, Pignolo and Schioppettino, grapes from the region that are seldom seen elsewhere, and Franconia which is better known in Central Europe as Blaufränkisch.
Friuli Venezia Giulia DOCG wine appellations:
Colli Orientali del Friuli Picolit, Lison, Ramandolo, Rosazzo
Friuli Venezia Giulia DOC wine appellations:
Carso, Collio Goriziano or Collio, Friuli Annia, Friuli Aquileia, Friuli Colli Orientali, Friuli Grave, Friuli Isonzo, Friuli Latisana, Lison-Pramaggiore, Prosecco
Friuli Venezia Giulia IGT wine appellations:
Alto Livenza, Delle Venezie, Venezia Giulia
Learn more about:
The Food and Cuisine of Friuli Venezia Giulia