The Wines of Piedmont (Piemonte)
From Asti Spumante to Barolo, the wines of Piedmont are among Italy's most prolific and best rated. The region's pedigree is apparent in its 58 DOC and DOCG zones, and although it is only the sixth largest producer in terms of volume, it has the highest percentage of classified wines in all of Italy. No IGT wine area is identified.
This westerly region that borders with Switzerland and France is influenced by the Alps and Apennines (the name Piedmont means "foot of the mountain") and its seasons are very distinctive. Hot, dry summers, cold winters, and temperate springs and autumns are common with occasional fog during harvest time. There is a concentration of vineyards around Alba, by the Tanaro river, and others are located in the hills of Langhe and Monferrato in the south east. Some fine wines are produced in the North at the foot of the Alps, from Lake Maggiore to the border with Valle d'Aosta. Many factors contribute to the success of the region's wines – a long history of wine production, a great respect for tradition, a wave of young, dynamic producers who recognize the potential of the local grapes, and the affinity of these charismatic grapes with the terrain.
Undoubtedly it is the red wines that lead the way in terms of quality and cellaring potential with wines made from the noble Nebbiolo grape. The DOCGs of Barolo, Barbaresco, Gattinara, Ghemme and Roero all represent the grape at its finest: they are complex, alluring wines with extraordinary depth and great ageing potential. Barolo ("king of wines and wine of kings") is made in the Langhe hills with its output of 6 million bottles a year far exceeding that of Barbaresco at less than 2.5 million. Although the traditional Nebbiolo-based wines were admired by purveyors of cult wines, they often received criticism because it was felt that their tight structure and complexity made them difficult wines for modern palates to understand. However the modern versions, particularly those made in 1996 and the series of excellent vintages that followed, seem to have broken away from the traditional style. Although they are still rich, complex and capable of great age, their fruit is more upfront and consequently they are more approachable. Further modern expressions of the grape come from Carema, Lessona, Sizzano and Fara, while Gattinara and Ghemme have recently gained DOCG status, and are more common on the international market.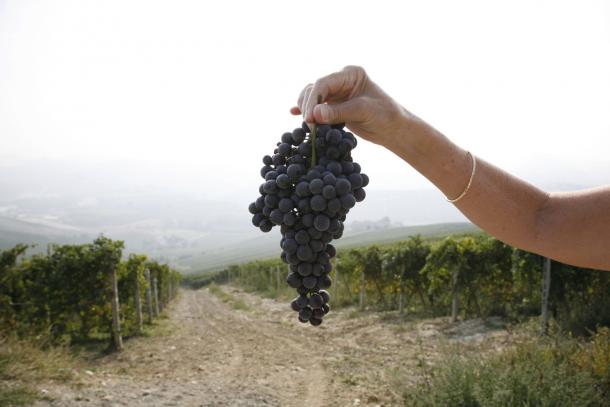 In terms of volume though, the Barbera grape is the most important, closely followed by Dolcetto. The popular Barbera, like Nebbiolo, has undergone something of a transformation recently. Most versions are vibrantly fruity, with high acidity and compliment the local cuisine perfectly. The finest examples can age well in bottle and take on flavours not unlike those of a fine Nebbiolo. Some youthful sparkling versions are also produced. The Brachetto grape is used to make the sweet, gently bubbly Brachetto d'Acqui. Characterful tannic reds and luscious rosés are made Grignolino and the vigorous Freisa. Wines made from Freisa tend to gain mixed reactions from critics, with some praising its individuality, particularly in the slightly sparkling and sweet versions, and others less appreciative of its tannic and deeply perfumed wines.
The most popular wine globally to come from Piedmont is the humble Asti, with an output of almost 60 million litres every year. Its DOCG covers Asti Spumante and the delicate Moscato d'Asti. Its relatively low alcohol, sweet grapey flavor and gentle bubbles make it a delightful aperitif or celebration wine that is enjoyed across the world; in fact its popularity is far greater abroad than in the region. Such is its success that Italy has recently experienced a shortage of Moscato di Canelli grapes. Some dry sparkling wines are also produced in the region although the Chardonnay and Pinot grapes used in their production are often grown in other regions. Both the classic Champagne method and the tank method are used.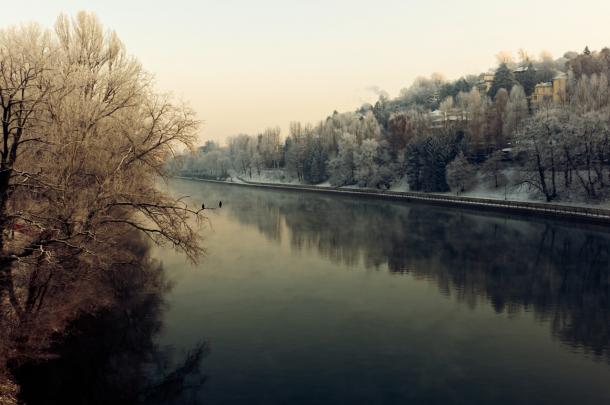 The best still white wine from the region is Gavi, made from the Cortese grape. Its recent promotion to DOCG has helped to ensure consistency of quality and the steely dry white is known to be an excellent food wine. Crisp, floral Arneis is an emerging white of some class in Roero as well as Favorita that some think to be related to Liguria's Vermentino grape.  Ancient grapes like Erbaluce di Caluso are also undergoing a resurgence in plantings, making dry still and sparkling wines and a Passito Riserva.
Despite early plantings of popular international varietals like Chardonnay and Cabernet Sauvignon, many producers have largely turned their backs on them now as wines made from native grapes have gained international accolade.  The Piemonte DOC permits some sparkling wines from Chardonnay and the Pinots, and there is some interest in still wines from Cabernet Sauvignon, Pinot Bianco and Pinot Nero, so plantings still occur.  With the importance of tradition and history in the region and the rise of the region's indigenous grapes, it is unlikely they will ever repeat the success of the Piedmont's most prominent wines whose unique character portrays the very essence of the region from which they originate.
Piedmont DOCG wine appellations:
Alta Langa, Asti or Moscato d'Asti or Asti Spumante, Barbaresco, Barbera d'Asti, Barbera del Monferrato, Barolo, Brachetto d'Acqui or Acqui, Dogliani, Dolcetto di Diano d'Alba or Diano d'Alba, Dolcetto di Ovada Superiore or Ovada, Erbaluce di Caluso or Caluso, Gattinara, Gavi or Cortese di Gavi, Ghemme, Roero, Ruchè di Castagnole Monferrato
Piedmont DOC wine appellations:
Alba, Albugnano, Barbera d'Alba, Boca, Bramaterra, Canavese, Carema, Cisterna d'Asti, Colli Tortonesi, Collina Torinese, Colline Novaresi, Colline Saluzzesi, Cortese dell'Alto Monferrato, Coste della Sesia, Dolcetto d'Acqui, Dolcetto d'Alba, Dolcetto d'Asti, Dolcetto di Ovada, Fara, Freisa d'Asti, Freisa di Chieri, Gabiano, Grignolino d'Asti, Grignolino del Monferrato Casalese, Langhe, Lessona, Loazzolo, Malvasia di Casorzo d'Asti, Malvasia di Castelnuovo don Bosco, Monferrato, Nebbiolo d'Alba, Piemonte, Pinerolese, Rubino di Cantavenna, Sizzano, Strevi, Terre Alfieri, Valli Ossolane, Valsusa, Verduno, Pelaverga or Verduno
Learn more about:
The Food and Cuisine of Piedmont (Piemonte)
Related news stories: