The Party is in the Kitchen: "Social Design" by Diesel for Scavolini
Sleek Italian kitchen designer Scavolini and fashion brand Diesel have teamed up to create something called the "Successful Living Kitchen". The result is a marriage of vintage and raw looking industrial details to create ultramodern kitchens for the cool set.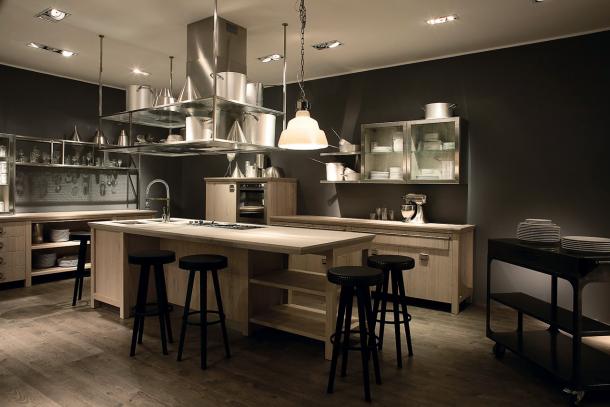 According to the collaborators the collection is "based on the idea that the kitchen should become not just a room in which to cook and eat, but a space for gathering and relaxation… With comfort in mind the furniture pieces are finished in vintage materials." Glass, steel, concrete and weathered wood are the principle components used.
Thanks to Diesel's visibility with the fashion client around the world, and Scavolini's much admired aesthetic in the design world, this collaboration is an opportunity to reach a broader audience for both companies and share their creative vision with Italians and non-Italians alike.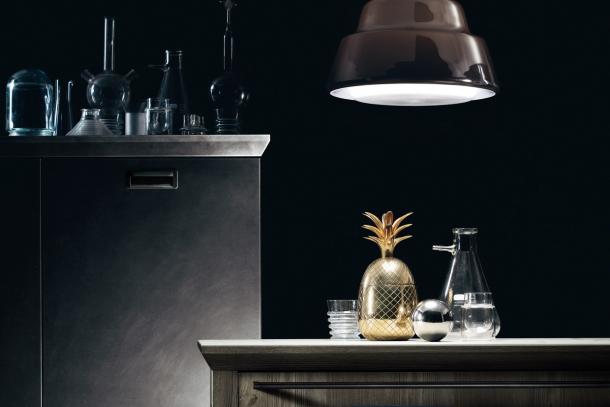 Diesel's past collaboration with Italian motorcycle company Ducati laid the groundwork for successfully working together with leading Italian companies specialized in other sectors. Diesel founder Renzo Rosso believes such collaborations are a great way for people to understand what the contemporary Italian lifestyle really means. Rosso defines that lifestyle as "different, rebel, pioneer, unique." Now who doesn't want a bit of that in their kitchen?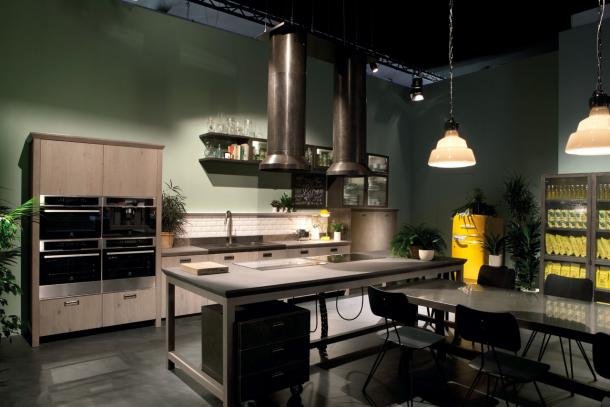 By Danielle Pollack