Italian Opera in the Winter: What & Where
Being in Italy during this time is magical, but even more magical if you have the opportunity to see the opera. This year you are spoiled for choices of some famous Italian operas and related events. Here are the best venues and what is on for the holidays throughout the country!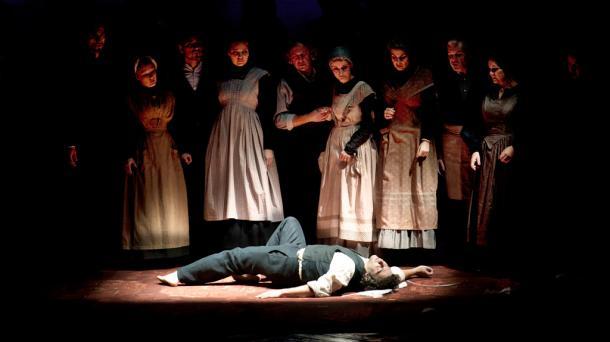 Milan
The most famous opera house in Italy is undeniably the spectacular La Scala. Located in the heart of Milan, this historic building, inaugurated in 1778, is a shining example of Baroque architecture and design. This theater doesn't have a restaurant inside as some other more modern opera houses do, but you won't have to worry about standing out in the cold during the winter months The Ristorante Trussardi is next door and the shopping Galleria with its restaurants and shops is just a two minute walk away. While you're in the city center, you can make a day of it at the opera house and stop by the La Scala Museum before the show, where you can have a guided tour of both the museum and even a behind the scenes tour of the theater upon booking in advance.
La Scala season begins every year on December 7th, the feast day of St. Ambrose, patron saint of Milan, among great fanfare with politicians and celebrities attending the opening. This year, La Scala inaugurated with Lohengrin, the Wagnerian opera (note: La Scala remains closed from December 22nd – 26th, but reopens for the last Lohengrin performance on December 27th.) This medieval story has been placed in a 19th century setting, bringing a search for the Holy Grail perhaps closer to our times. Those unfamiliar with this opera will undeniably recognize the well-known bridal chorus at the beginning of Act III. And if you're interested in seeing more than Lohengrin, La Scala's Christmas Concert with the orchestra and chorus is on December 20th with Berlioz in program.
Teatro alla Scala
Via Filodrammatici, 2
20121 Milano, Italy
Tel. [+39] 02 88791
Fax. [+39] 02 861-827
Web:
http://www.teatroallascala.org
Email:
biglietteria@teatroallascala.org
Genoa
If your chosen destination is Genoa, you can visit Teatro Carlo Felice. An historic building with its hall dating to 1824, a large part of the theater was destroyed during the second world war and although reconstruction plans started when the war was over, the hall only officially reopened in 1991. This holiday season Puccini's Turandot will be performed on December 23rd, 27th and 30th. If you attend the inaugural night of December 23rd, you will have the opportunity to attend a Gala Dinner of Ligurian food with the artists of the Theater in Sala Paganini decorated for the occasion. Puccini's Turandot could be seen as a suspenseful love story set in China, involving a promise by Calàf (after he solves the three riddles to marry the cold princess, Turandot), to die if she guesses his name. The ending of Turandot will have you on the edge of your seat as the endless line of suitors condemned to death hangs over the opera. The final scene provides a wonderful love story ending to warm your heart at this time of year.
Fondazione Teatro Carlo Felice
Passo Eugenio, Montale, 4
16121 Genova, Italy
Tel. [+39] 010 53811
Fax. [+39] 010 538-1363
Web:
http://www.carlofelicegenova.it
Email:
info@carlofelice.it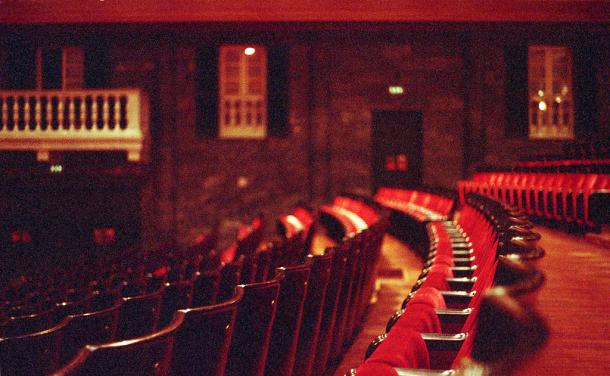 Naples
If you are in Naples this holiday season, you can go the Teatrino di Corte, an historic theater located within Palazzo Reale. Here you can attend a performance of Donizetti's Il Campanello dello Speziale. This opera, which first premiered in 1836 in Naples, where it is also set, returns home for the holidays this year from December 16th-22nd. This light-hearted one act opera involves a love triangle between Don Annibale di Pistacchio, an old apothecary, his young new wife, Serafina, and Enrico, Serafina's former lover. The opera takes place during Don Annibale and Serafina's wedding night, marked by constant interruption by Enrico, who continues ringing the night bell to fill a never-ending list prescriptions, until morning when Don Annibale must go to Rome, leaving his young bride alone in the house.
Teatro San Carlo, the world's oldest opera house inaugurated in 1737 and located adjacent to Palazzo Reale will instead host its now yearly Christmas concert on December 21st and 22nd, performed by the Coro di Voci Bianche.
Teatro di San Carlo
Via San Carlo, 98/F
80132 Napoli, Italy
Tel: [+39] 081 797-2111
Web:
http://www.teatrosancarlo.it
Email:
biglietteria@teatrosancarlo.it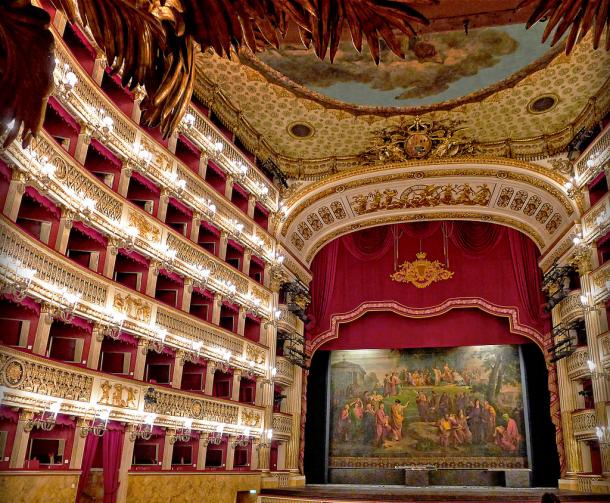 Rome
If you're in The Eternal City this holiday season, you can see La Traviata performed at the Centro Congressi Cavour (just a short walk from Rome's Termini station) on December 23rd, 27th, 28th, and 29th. This opera by the great Giuseppe Verdi tells of the forbidden love story between a courtesan, Violetta, and her suitor, Alfredo, a young bourgeois from a provincial family. Violetta has been ill for a time, and he visited her everyday. Now he proclaims his love for her, she first pushes him away, but they end up living together until Alfredo's father comes to convince her to leave his son for the sake of his family's reputation. The events of this story, Violetta and Alfredo's joyful reunion and tragic final scene are what enchant us so much about Italian opera.
Centro Congressi Cavour
Via Cavour, 50/a
00184 Roma, Italy
Tel: [+39] 06 487-1777
Fax: [+39] 06 487-1077
Web:
http://www.icavour.it
Email:
info@icavour.it
Bologna
The Teatro Comunale di Bologna, inaugurated in 1763, is one of the most important opera venues in Italy with artists arriving from all over the world to perform there. This holiday season, Verdi's Il Trovatore will be performed on 8 separate dates falling between December 18th and 30th. Il Trovatore is an opera in four acts and one of the most popular Verdi wrote. Set in 15th century Spain, the drama is a love story between Leonora and Manrico, a troubadour. This opera has everything from duels to an imminent war and prison dungeons gypsies, as well as a confused exchange of babies leading to Manrico discovering that he isn't his gypsy mother's son, but in reality the son of a nobleman. The tragic ending with Leonora trading herself and her happiness in exchange for the life of Manrico, and her subsequent suicide by poison proving her true love for him is a melodrama that can only be expressed to its fullest on the opera stage.
Fondazione del Teatro Comunale di Bologna
Largo Respighi, 1
40126 Bologna, Italy
Tel: [+39] 051 529-958 (Tuesday to Friday 10.00-14.00)
Web:
http://www.tcbo.it
Email:
boxoffice@comunalebologna.it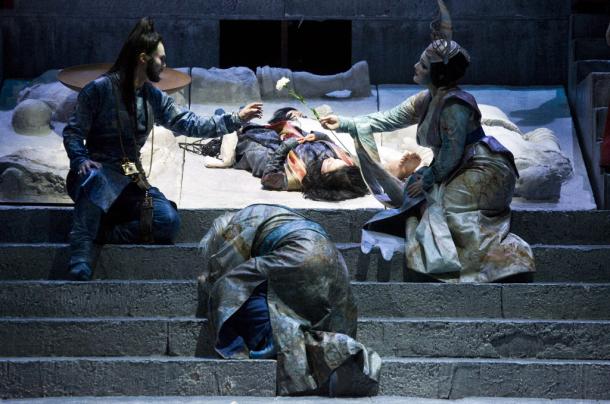 Florence
If you're in Florence between Christmas and New Year's, you are in luck with the opportunity to see two different Verdi operas performed at the Auditorium al Duomo. La Traviata on December 27th and Rigoletto on December 29th are both in occasion of Musica in Maschera, which combines 18th century costumes and Venetian masks. The costumes, it seems, will be as unique as what you will see on stage. La Traviata, as described above in the section on Rome, is the story of forbidden love between a French courtesan and her bourgeois lover. Rigoletto is the story of a hunchbacked jester of the Duke of Mantua and the daughter, Gilda, who he keeps hidden from the town. Between a curse, secret vows of love, false names and Gilda dressed in men's clothing, she gives her life in exchange for the Duke she's fallen in love with and who her father has paid an assassin to kill. The tragic ending brings the story full circle to the first scene when our jester, Rigoletto, is cursed with the preoccupations that plagued him throughout the opera.
Auditorium al Duomo
Via dei Cerretani, 54r
50123 Firence, Italy
Tel: [+39] 055 238-1752
Fax: [+39] 055 268-308
Web:
http://www.auditoriumalduomo.com
Email:
info@auditoriumalduomo.com
By Roanna Weiss
Related news stories:
Authentic gourmet products:
Italian-Style Christmas: Traditional Holiday Cakes and Sweets