Beyond Rome, Florence, Venice: The Top 10 Hidden Gems of Italy
Protruding strategically like a boot into the Mediterranean Sea, Italy is a land of ancient history and marvelous beauty. Famous for food, wine, art and fashion, this is the country where Renaissance started and which continues to be at the forefront of design innovation. Italy's enchanting landscapes, sun-kissed sandy beaches and unmatched historical sites attract millions of adventurers from all over the world every year. Are you thinking of visiting and want to see more than Rome, Florence, and Venice, but are not sure where to go?
Here are the top 10 hidden gems of Italy, in alphabetical order:
1. Aeolian Islands
The Aeolian Islands lie in the northeast of Sicily and are the ideal getaway from the hustle and bustle of modern life. The crystal clear sea around the islands is perfect for snorkeling and scuba diving. Lipari, the largest island, boasts an awe-inspiring cliff-top castle. Stromboli, another large island, is home to an active volcano where you can watch molten lava carving its path through the dramatic landscape and dropping into the sea.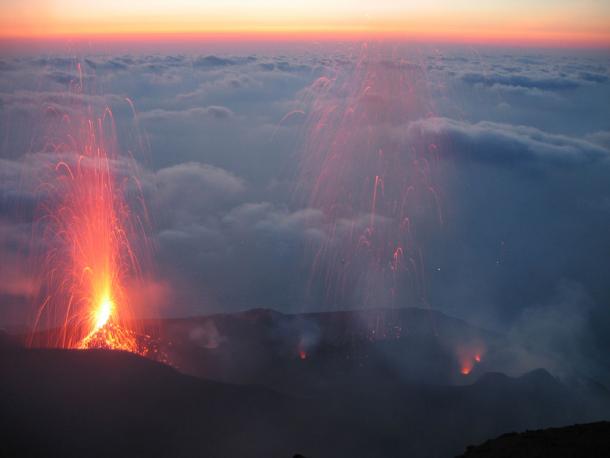 2. Bologna
Known as the "Food Capital" of Italy, as well as a stronghold of left leaning politics, Bologna is a beautiful city with miles of arcade streets lined by medieval palaces and towers. It is also home to the Università di Bologna, the oldest university in Europe. If you love history and food (a quirky but heady mixture), then this is one place you should make it a point not to miss.
3. Bolzano
Have you heard of the 5,000 year old "Iceman", Europe's oldest mummy? You can see his amazingly-preserved body in one of the several museums in the city of Bolzano. Located in Alto Adige (or South Tyrol, as the local German speaking population would say) this beautiful city surrounded by the jagged peaks of the Dolomite Mountains has medieval castles, vineyards, as well as hiking and biking trails.
4. Cinque Terre
Located in the Liguria region, also known as the Italian Riviera, the five cliff-top towns of Cinque Terre ("The Five Lands") offer a breathtaking view of the turquoise water of the Mediterranean Sea below. Accessible only by train and footpath (formerly mule path), these towns have medieval-era houses linked together by steep-terraced vineyards.
5. Lake District
The Lake District is a spectacularly beautiful area in northern Italy with sapphire blue lakes, breathtaking mountain scenery, picture-perfect little towns and pastel villas with colorful gardens. The largest lakes are Garda, Como, Lugano and Maggiore. If you are a lover of natural beauty, then this is one place you shouldn't miss when in Italy. If you like history, then there are also ancient Roman ruins. You might even run into George Clooney who owns a home there.
6. Perugia
Located deep in the Umbria region, Perugia is one the most splendidly preserved hilltop towns of Italy. Besides its medieval look and feel, the town is famous for three things: food, jazz and chocolate. Umbrian specialties here include delicious wild boar and truffle; the town comes alive with jazz music for ten days each summer; and the many chocolate producers here, including Perugina which makes the Baci chocolates famous all over the world, are pure heaven for the chocolate lover.
7. Puglia
Magnificent beaches, endless vineyards, beautiful olive groves, and whitewashed towns with unique cone-shaped houses – Puglia is where northern Italians go south for sea, sun and fun. Here the medieval castles and other structures are influenced by Greek and Turkish architecture. The place is also famous for authentic Italian wine, cheese and olives.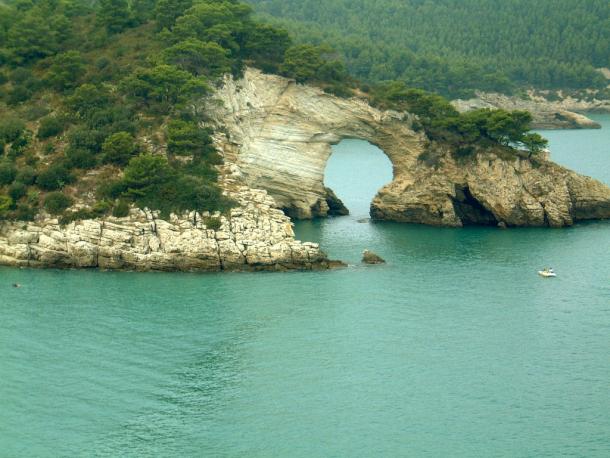 8. Ravello
Beauty and romance are what the scenic seaside hilltop town of Ravello is all about and it offers its mesmerized visitors plenty of both. Its sherbet-colored houses with dense vineyards, orange and lemon groves and a magnificent view of the Bay of Salermo make it a piece of paradise on earth. No wonder Gore Vidal called it the 'most beautiful place on Earth', Wagner wrote his Parsifal here, and Greta Garbo conducted her famous romance here.
9. Siena
Do you like horse racing with an air of medieval chivalry? You should go to Siena where they hold the Palio horse race twice every summer and the participants wear ornate medieval costumes and knightly armor complete with bright colors and banners. But that's not the only thing this walled hilltop Tuscan town is famous for. Its medieval-looking town center is filled with magnificent Gothic and Renaissance palaces where you will find a treasure-trove of medieval history.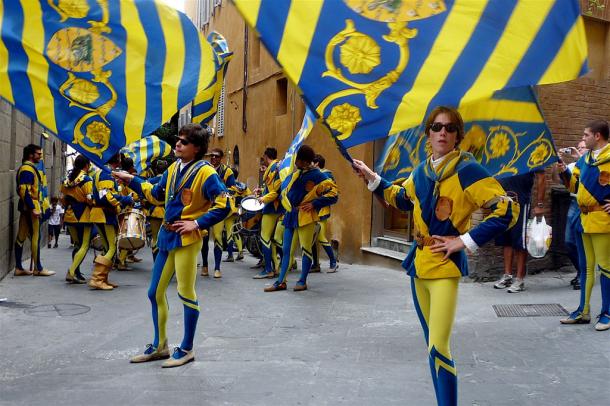 10. Verona
Whose heart isn't touched by the tragedy of Shakespeare's Romeo and Juliet? In the town of Verona (not far from Venice), there is a 14th century palace complete with a balcony where the love-struck Montague boy is said to have kissed the equally love-struck Capulet girl one fateful night. Verona is also famous for its marvelously preserved 2,000-year old Roman amphitheater where you can watch reasonably-priced operatic performances each summer.
When you think of Italy, you instinctively think of the Coliseum, Pantheon and other historical sites of Rome, medieval architecture of Florence, the canals and gondolas of Venice and the leaning tower of Pisa. But these are just some of the marvelous places you can visit in Italy. This beautiful country in southern Europe has many more hidden gems to discover.
by Riley Gladstone
About the Author: Riley Gladstone is an avid traveller who loves to write about her adventures. She recommends Sears Travel to book vacation packages to Italy.