Italian Dresses: From Couture to Ready-to-Wear
Italy is one of the leading countries for haute-couture and ready-to-wear fashion. That may be because Italian women dress firstly to please themselves, and then those around them. Their natural fashion flair and insistence on the best and most beautiful clothes has produced some of the finest fashion houses in the world.
Italian dresses are unmistakable, standing out on the crowded international fashion scene, thanks to their refined style, the quality of the materials and the craftmanship that lies behind their production. Think of a beautiful dress and more likely than not the image that comes to mind is of something by Armani, Prada, Valentino, Versace, Dolce & Gabbana or one of the other great Italian designers.
Although Italians have a long history of stylish dressing, some people say that Italian fashion began on the 25th of February, 1951 when the Florentine count Giovan Battista Giorgini opened the doors of his palace to the first Italian fashion show. From then on, Italian dresses appeared on the catwalks of Florence, then Rome and Milan, followed by New York, Paris and other international runways.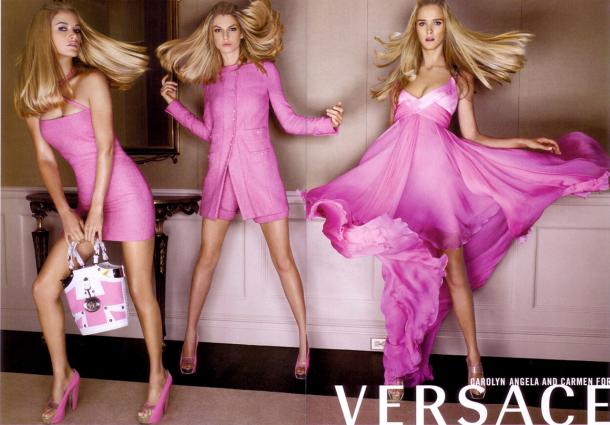 The social revolution of the sixties and seventies influenced the way people wanted to look. If until then haute couture was just the prerogative of the upper classes, a new generation of designers made fashion available to a much wider public. Italian clothes, from minis to maxis, hotpants to bell-bottoms, reflected this social change and the new status of equality.
Hemlines may have moved up and down, but women's dresses from Italy have always remained stylish. Their classic lines, simple shapes, refined embroidery and wonderful fabrics reflect the best in traditional Italian craftsmanship. They have retained their individuality, despite the introduction of mass production. In fact, many Italian haute couture and prêt-a-porter dresses are still often hand-made, created using traditional techniques that give them that aura of magic and beauty that is uniquely Italian.
Celebrities adore Italian fashion and some choose it for that most important of days – their wedding. Many VIP couples have married in Italian clothes, from Jacqueline Kennedy Onassis, who was dressed by the Italian stylist Valentino, to Prince Albert of Monaco, who got married recently wearing an Armani suit.
So there you have it – Italian dresses are perfect for everyone and for every occasion, from your dream wedding to a quick trip to the shops. Whenever and wherever you wear one, you can always be sure that Italian style, quality and sophistication will make you stand out from the crowd.
Dig deeper and shop: