Design for Kids: Top Italian Toymakers
Italy is known as a culture which gives a great deal of love and attention to children and family matters, so it should be no wonder a wide variety of wonderful Italian toymakers can be found in the cities and throughout the villages around the country. Many of them have been hand-making toys for decades and offer items that are not just toys, but are also sometimes little pieces of art.
BREVI
Brevi is a genuine family owned Made-In-Italy company which was founded in 1953 by the Brevi brothers and is now managed by their grown children. They first began designing and producing ergonomic high chairs; today they make a full range of toys and products for children ages 0-36 months. Known for their Soft & Play activity centers, some of Brevi's sweetest designs are their plush animals like this froggie, kitty and the little lamb which doubles as a hot water bottle.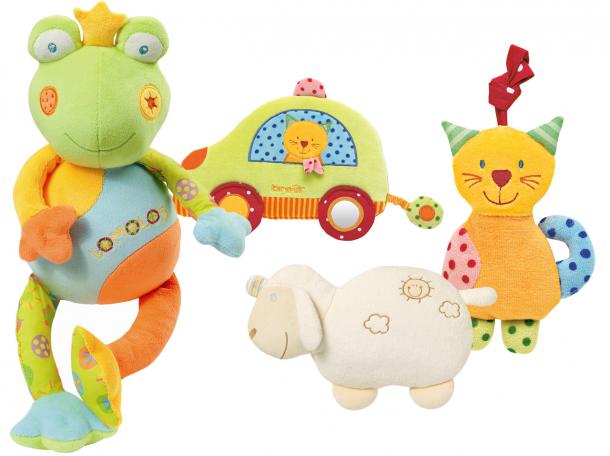 Brevi s.r.l.
Via Lombardia 15/17
24060, Telgate (BG), Italy
Tel: [+39] 035 8359311
Fax: [+39] 035 4491129
Web: 
http://www.brevi.eu/en
Email: 
info@brevi.eu
BABY MOTO
Love the Vespa and other Italian motorini? Some of the coolest toys you will find for your 2 to 5 year olds come from Baby Moto. Their entirely artisanal hand-made selection of mini scooters are made to help your child gain a great sense of balance while having fun zooming around on these beautifully crafted bright blue, green, yellow and red wooden two and three-wheelers or rockers. This company is careful to use all natural colors and finishes, safe for children.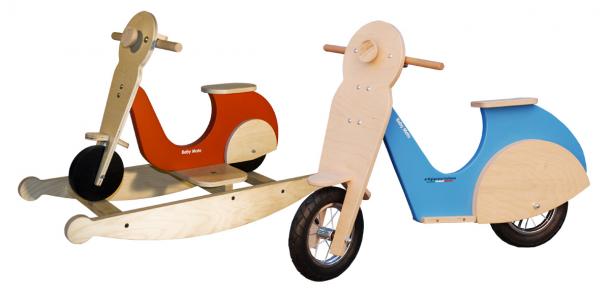 Baby Moto
Via Gorgazzo, 65
31046 Oderzo (TV), Italy
Tel: [+39] 340 736-5730
Web: 
http://www.babymoto.it/modelli.php
Email: 
info@babymoto.it
FARO TOYS
Faro Toys was established in the 1940s by Ruschetti Remo as a design company for housewares, similar to Alessi, Lagostina, Bialetti and others emerging in that period. By the late 1950s, Remo, together with his wife Maria Angeretti, realized how much children love to "play like adults" – making coffee, cooking, and using adult-sized housewares to create and learn – but that children lacked the toy versions which could fit nicely in their hands and imaginative worlds. Faro decided to adapt their design objects, such as coffeemakers and juicers, to children in both size and usability, and by the 1960s houseware-style toys were their primary products. Today from Faro you can find ingenious play kitchens and toys for your little pizza chef or barrista preparing the morning coffee.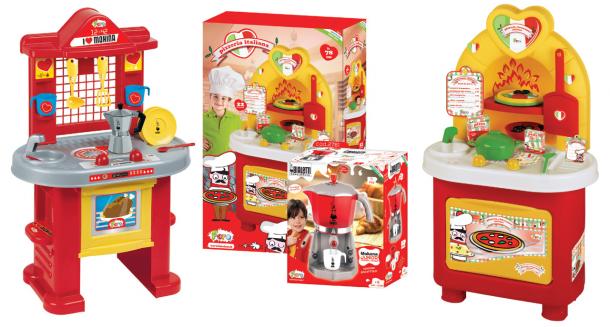 La Nuova Faro srl – Faro Toys
Via dei Mille, 7
28887 Omegna (VB), Italy
Tel: [+39] 0323 61593
Fax: [+39] 0323 642149
Web: 
http://www.farotoys.it
Email: 
info@farotoys.it
MILANIWOOD.COM®
Milani Wood was founded in 1924 by Vincenzo Milani, and eventually came to be a company designing and producing all sorts of objects out of wood, including jewelry, handles, toys, and model ships. Today Milani designers and child educators work together to create whimsical pieces such as these colorful pine trees, perfect for little hands developing new motor skills, and delightful dominos held in the form of a spray of spring tulips for older children. Milani produces all of their items entirely in Italy and works closely with the Forest Stewardship Council to ensure all the wood they use is properly harvested.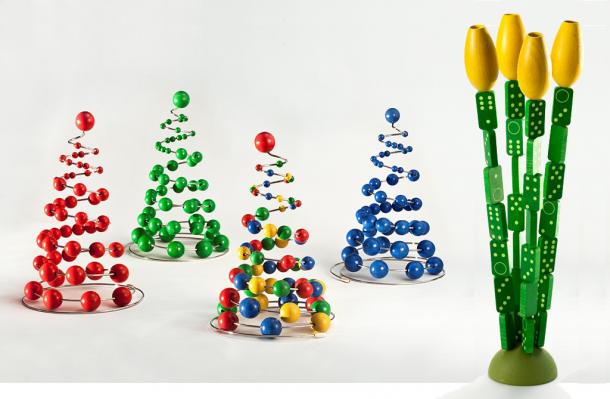 Milani srl
Via Industriale, 12
23804 Monte Marenzo (LC), Italy
Tel: [+39] 0341 641510
Fax: [+39] 0341 634747
Web: http://www.milaniwood.com
By Danielle Pollack
Related news stories: