Luxurious Armchairs and Sofas: Poltrona Frau Turns 100
How can you get several amazing Italian designers in your living room? You can send out invitations for your next cocktail party and hope for the best, or you might acquire something from Poltrona Frau, which turns 100 this year and has a penchant for collecting and putting to work some of the most outstanding Italian design talent in existence, including Paolo Rizzatto, Pieriluigi Cerri, Renzo Piano and Daniela Puppa.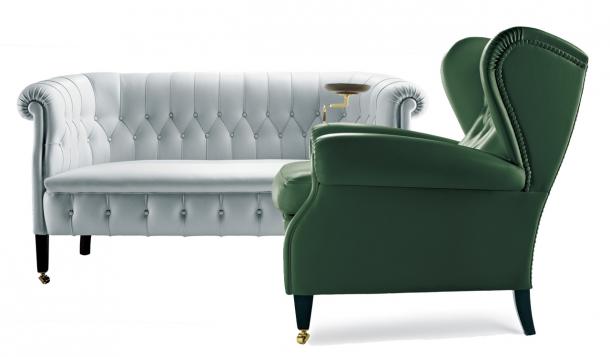 Poltrona Frau was founded in 1912 by Sardinian-born Renzo Frau in Turin and by 1926 it was appointed the official furniture supplier to the Italian Royal House. The company was first known for their luxurious armchairs made with exceptional Italian leathers, and they have maintained that heritage today. Armchair and sofa models such as the 1919, Fumoir (for when you are smoking) and Vanity Fair were all created during the first years of the company's existence and remain available in today's Poltrona Frau catalogue.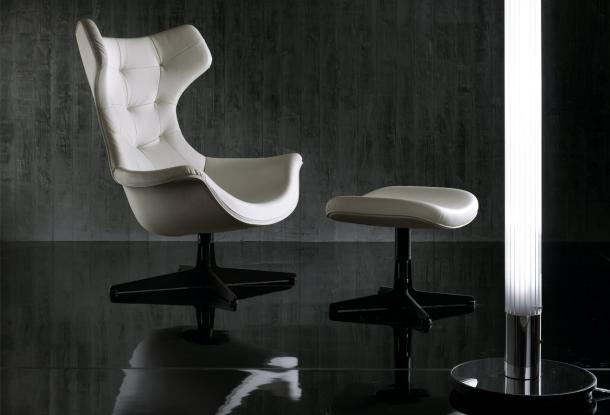 While leather armchairs and other furniture for the home and office are Poltrona Frau's specialty, you might also find yourself sitting on their little masterpieces if you happen to be driving a Ferrari or seeing a show at an opera house in Europe or sitting in the European Parliament. Beginning in the 1980s Poltrona Frau was designing seating for the car Thema 8:32, powered by a Ferrari engine, and in 1998 the company upholstered Ferrari's first standard run car with beautiful pale chestnut colored leathers.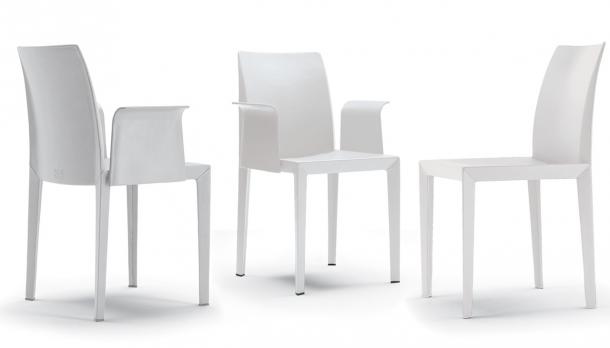 And as if that were not enough, if you are ever seated in the Getty Museum or the Walt Disney concert hall in Los Angeles, you should know that Richard Meier and Frank O. Gehry respectively designed the Poltrona Frau chairs into which you are so comfortably nestled or onto which you are so elegantly poised. This is all to say that while Poltrona Frau has never had a problem with prestigious alliances, its longevity as a company is attributable to the quality of design and craftsmanship that continues to set it apart from competitors.
By Danielle Pollack