When Wine Barrels Die: Reborn as Design Furniture
Each year, in the early spring, a week of design frenzy takes place in Milan—not fashion design (yes, that too), but interior design. As an interior designer, this is the spot to be for the newest, hottest, most experimental and also decadent furnishing designs from the likes of B&B Italia, Poliform, Poltrona Frau and Moroso. The 20-plus pavilions that house the annual Cosmit Salone Internazionale del Mobile were designed by one of Italy's archistars, Massimiliano Fuksas, and their expansive dimensions make it nearly impossible to view the show entirely in less than four days.
I mention this because each year I am only able to dedicate one day to the salone, so I must be very savvy in planning how to maneuver in the pavilions for the best products. Aside from the bi-annual rotation of either European kitchen and bathroom design or European lighting design, there is always something especially particular in exposition.
This year it was the Barrique Project. What is that you ask?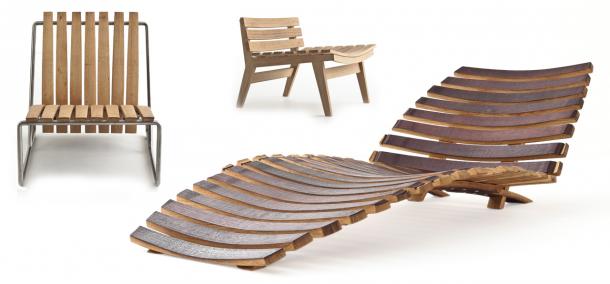 A second life is the soul of the project—not just for the resources, barriques (also known as wooden wine casks), but also for the craftspeople, individuals from the community of San Patrignano. At the time of the salone, I did not know who this group was or what they did other than hand-make beautiful furniture. Begun in 1978, San Patrignano is a refuge for young men and women with drug or other life threatening addictions. It is a place for rehabilitation, and many times an alternative to time in prison, as well as a place that teaches novel trades in order to reintegrate members into society with an opportunity for a renewed, healthy life.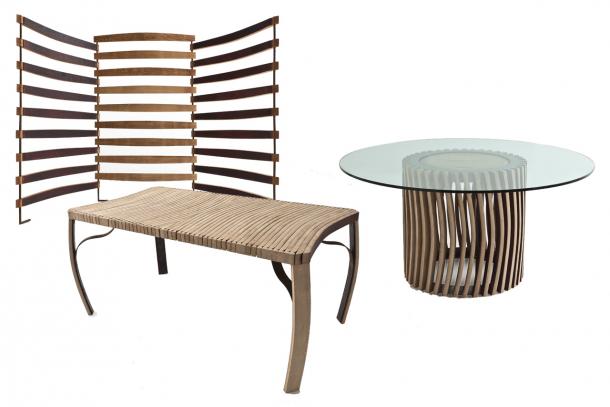 Aside from the craft trades offered within San Patrignano, this community is also a farm and winemaker with 100 hectares of vineyards producing 400 thousand bottles of wine every year. The barriques, the aforesaid resources, refer to the wine barrels made of French oak wood, aged at open air for at least three years. These barrels are then typically destroyed after the three years. But the Barrique Project asked why, and came up with an innovative answer.
And so, the idea to give the barrels a new life was conceived by Riva 1920, an Italian manufacturer renown for their use of solid wood in furniture designs. Riva 1920 tapped 30 distinguished designers and architects to create a unique furniture design from the cast-off wood. The range was quite vast– from "Miss Dondola," a swing, by Angela Missoni to a stunning "Wine Table" by Carlo Colombo and even the "DOC" chaise lounge by Marc Sadler. The community at San Patrignano then crafts these designs, bringing them to life with their hands.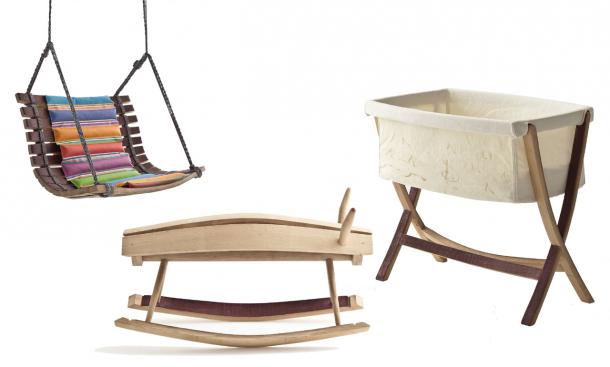 in May 2013, as part of the festivities honoring the year of Italian Culture in the United States, the project will travel to the U.S., exhibiting in seven cities, including Boston, New York, Baltimore, Charleston, Miami, New Orleans and Houston.
Not only will the project's simple, modern décor be on display, but also some Italian wines, even San Patrignano's will be there— indeed honing in on the second life.
By Jennifer Hawkins Micocci
For more information:
Comunità San Patrignano
Via San Patrignano, 53
47853 Coriano (RN), Italy
Tel: [+39] 0541 362-111
Fax: [+39] 0541 756-108
Web: 
http://www.sanpatrignano.org/?q=en
Email: 
info@sanpatrignano.org
Barrique Project
Tel: [+39] 0541 362-396
Web: 
http://barrique.sanpatrignano.org/en
Email: 
cchiozzani@sanpatrignano.org