Five Don't Miss Dishes From Italy's Heartland and Coasts
If you're heading off to Italy this year, the one thing you'll find out pretty quickly is that the Italians take their food very seriously. The richness of Italian cuisine lies in the simplicity of its ingredients and in its diversity – just about every town and village in all of its 20 regions, from Piedmont down to Sicily, offers unique local specialities and cooking techniques.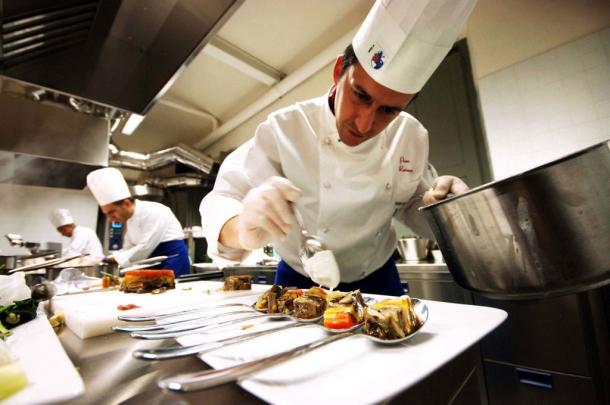 If you already know you don't only want pasta al pomodoro or pizza on your Italian tour, you are in luck. You can quite happily eat your way from north to south without sampling the same dish twice. (Now there's a thought to whet your appetite.) Here are 5 of the best we think you shouldn't miss. Of course you can also try making these at home whether an Italy trip is in store or not this year.
Osso buco con risotto
The Lombardy region in the north of Italy is known for its dairy products, including rich gorgonzola cheese and creamy mascarpone, an essential ingredient in the dessert Tiramisu. But the jewel in Lombardy's crown must surely be the golden glory that is Risotto alla Milanese, made with Carnaroli rice and tinted creamy yellow with saffron – perfection on its own, or as an accompaniment to Osso buco, veal shanks braised with vegetables.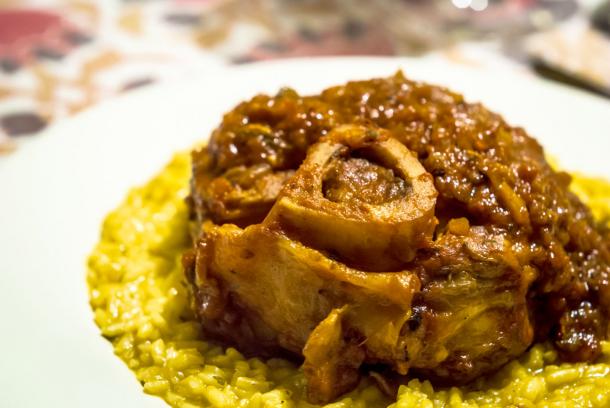 Making a perfect risotto is an art form but these tips should help:
You must use the right rice: Carnaroli or a variety called Vialone Nano for a more robust flavor
Use a flavorful stock
Warm the wine before you add it, in order not to "shock" the rice
Have patience as the rice absorbs the stock
The ingredients of Osso buco are very simple but the flavours are intense, thanks in part to the addition of gremolata – a mixture of parsley, garlic and lemon zest. The shank's bone-marrow give this dish its characteristic gloss.
Pesce spada alla messinese
Sicily's wonderful mix of flavours reflects its complex and colourful cultural past. Its citrus fruits are vital to its economy and the island is the third largest among the Italian olive oil producing regions. Fish, in particular tuna, has dominated Sicilian cuisine and these days most tuna is fished off the north west coast; swordfish, though, is caught mostly in the Straights of Messina. Also, huge numbers of sardines and anchovies are fished between March and September.
The traditional Pesce spada alla messinese, or Swordfish Messina Style, is a wonderful dish of swordfish with onion, garlic, capers, olives, anchovies, tomato, white wine and olive oil, which encapsulates all that is Sicily's table at its flavourful best. Enjoy at an outdoor table at the Sicilian seaside if possible.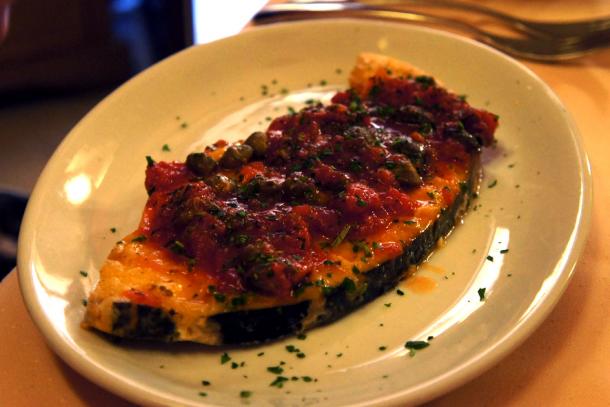 Bistecca alla fiorentina
Simple, strong flavours mark Tuscan cuisine, food of the earth. The fertile soil produces some of the best grapes and olives in the world and the hills are home to rich farmland. Simplicity is all-important in Tuscan dining, with legumes, cheese, fresh vegetables and fruit eaten on a daily basis. Tuscan beef too is of the highest quality, especially those coming from the Maremmana and Chianina breeds. From the latter comes the meat used for the famous and delectable Bistecca alla fiorentina, grilled Florentine steak, normally cooked medium rare over hot coals and served on a bed of arugula with lemon or grilled vegetables. When in Tuscany, do not miss this!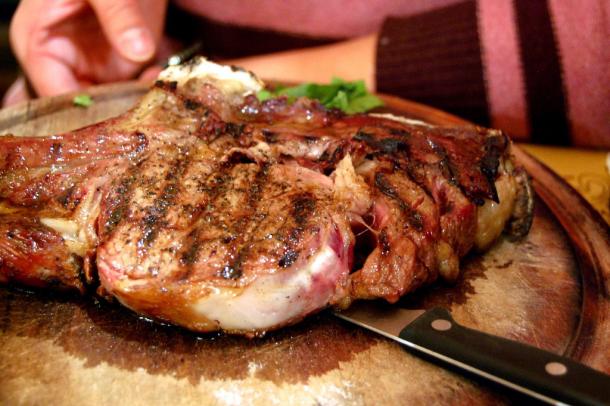 Brodetto di pesce
If you're a fish lover, the sea off the Marche coast is plentiful, filled with squid, shrimp and cuttlefish, and the very best way to taste them all together is in the chunky savoury seafood soup, Brodetto di pesce, an aromatic mix of fish, shellfish, herbs and olives, and a complete meal in itself. It is said that the stew should be made with 13 species of fish, no more no less, and is to be made from the leftovers and scraps that couldn't be sold in the fish market – but don't let that put you off because it's delicious!
Granita con brioche
Yes, Italian ice cream, gelato, is probably the best in the world but you also must try the less famous but equally delicious granita, especially if in Sicily. Granita is made without dairy and has a slightly coarser, less creamy texture than gelato. The lemon Granita di Marsala in Sicily is heaven in a dish, and best enjoyed on its own in the afternoon or with a dollop of cream and a fresh soft brioche in the morning, called simply granita con brioche. Fresh almond granita is also a standout in Sicil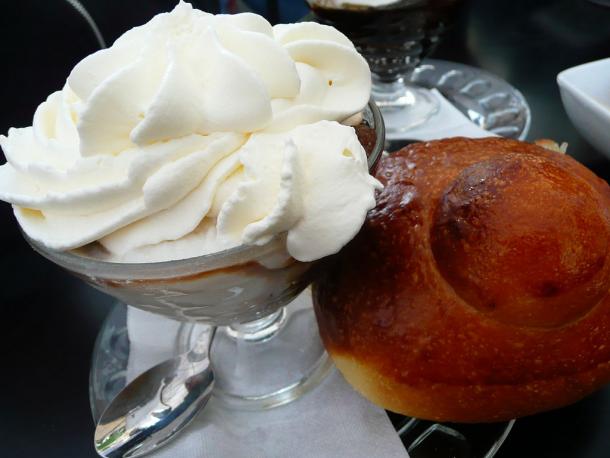 Tradition has it that the Arabs in Sicily fetched snow from to top of Mount Etna to make the earliest granita. Sicilians were the first makers of ice cream, and by the late 1600s they were famous throughout Italy for their granita, sorbetto and sorbetto con crema.
Buon appetito!
Recommended Reads
By Katharina John
Two Greedy Italians Eat Italy by Antonio Carluccio and Gennaro Contaldo, or Love Italian Food: Recipes for friends and family from a home in Asolo by Maddalena Caruso. Both below, along with many others, or if you are in the UK at http://www.amazon.co.uk
What's your favourite Italian food? Share your tips with other travellers and get more people trying more than just pizza and pasta!
Katharina John lives in Oxford UK and loves to visit Italy in the summertime. This year she will be visiting Florence and Siena with friends.