Moscato d'Asti: An Italian Twist on a Popular Grape
We've all seen it. The still-life painting of an Italian table adorned with crusty bread, cheese, wine, and grapes. The label on the wine is sometimes legible, the cheese might have a name such as Asiago or Taleggio, but what about the grapes, large and succulent, overflowing from their bowl and begging to be eaten? What kinds of grapes decorate paintings and kitchen tables from California to Sicily? It is almost always a grape that belongs to one of the most ancient and wide-spread family of grapes, the muscat, cultivated worldwide for winemaking, table grapes, and raisins.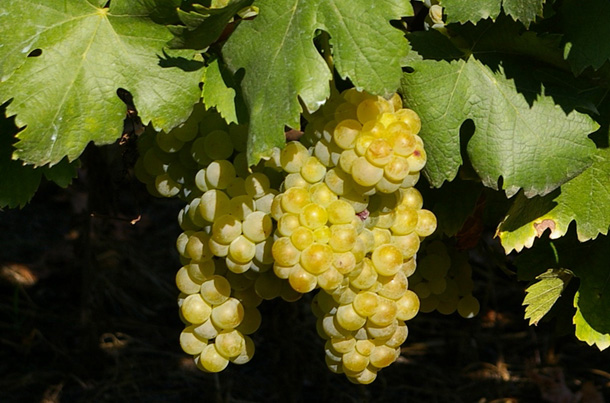 Despite the name, these grapes are not directly related to the southeastern United States' native muscadine, used to make the sweet southern Scuppernog wine. The indigenous fruit of the southeastern US was named muscadine by European settlers who saw the grape and gave the only name they knew, muscat, to the new species. The grapes actually in the muscat family are grown in California and in countries from Japan to Turkey to Spain.
They range in color from white to a very deep purple, and when used for winemaking, almost always produce a sweet, floral wine, meant to be consumed shortly after production rather than be left to age. Italy has also cultivated the ancient grape in various regions, but its most famous claim to fame is its use in the Piemonte region, where winemakers cultivate the Moscato Bianco varietal to make Asti spumante (sparkling) and Moscato d'Asti (still or lighty bubbly) DOCG wines.
Although Asti sparkling wines are sometimes considered less formal or exquisite than their French counterparts, they actually have been celebrated as a creative Italian spin on an old sparkling winemaking method. Over a century ago, Italian winemakers modified the French Charmat method to create a less forcefully fizzy wine that allows the drinker to fully enjoy the array of aromas produced by the Moscato Bianco grape. The Asti method of making spumante interrupts the first fermentation by quickly bringing the grape juice to 32°F, and then leaving it to rest before adding sugar and yeast for the second fermentation.
Instead of the Charmat's traditional second fermentation in bottles, Asti sparkling wine is fermented in large, sealed steel barrels. When the wine reaches the desired alcohol level (usually between 5-9%), it is then transferred into bottles. This produces a young, leggermente frizzante wine that is less bubbly than French sparkling wine. In fact, the wine should not be served in Champagne flutes, which are best used with very delicately flavored sparkling wines such as Champagne, but in white wine glasses to allow the drinker to enjoy its full array of floral flavors.
Consider picking up a bottle of Moscato d'Asti DOCG to cap off your next dinner party. Since it is a fairly sweet wine, it is generally suggested for pairing with desserts, such as the traditional Piemontese Bonet, made with amaretto cookies and chocolate, but can also be served with light cheeses and salumi.
By Martina Mirandola Mullen
Learn more about:
The Wines of Piedmont (Piemonte)