Italy is seldom known for the simplicity of its wines, yet the ruggedly mountainous region of Abruzzo offers an abundance of delightful, uncomplicated wines that tend to represent good value.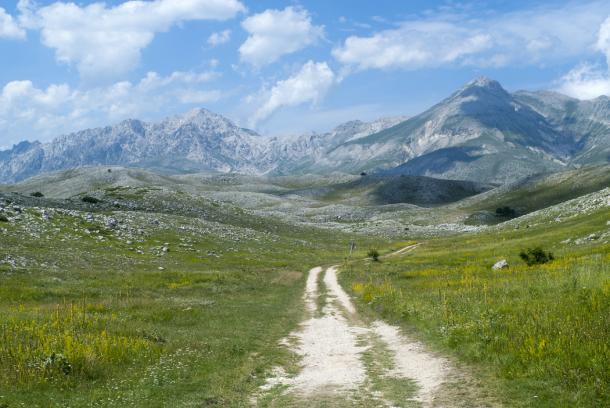 The region has three main, historical DOCs, including the red Montepulciano d'Abruzzo and white Trebbiano d'Abruzzo. The third DOC of Controguerra is also for wines based on Montepulciano and other native grapes, although a small percentage of Merlot, Cabernet Sauvignon and Cabernet Franc is permitted in the blend. However it is the Montepulciano grape that really shines in Abruzzo.
Not to be confused with the town in Tuscany whose exceptional Vino Nobile is also gaining international recognition, the Montepulciano grape has gained a substantial following for its fruit-forward, complex yet approachable reds. Some of the best wines come from the Teramo area, where a single DOCG exists for Montepulciano d'Abruzzo Colline Teramane, while some classic rosé wines – known as Cerasuolo – are now offered under their own DOC appellation. A recent reorganization of region's wine classification system has also brought under the new Abruzzo DOC several interesting, high-quality sub-zones for Montepulciano wines, such as Terre di Casauria, Terre dei Vestini and Alto Tirino.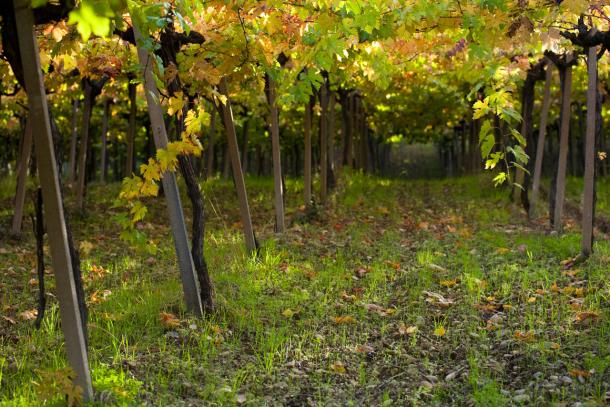 The Trebbiano grape is best known for dry, light and easy drinking wines with subtle citrus flavours. However some interesting wines are being developed from the "authentic" Trebbiano d'Abruzzo grape, which some think to be related to Apulia's Bombino Bianco. Such wines are hard to come by, but worth seeking out. They are capable of developing in bottle for a few years into wines of great character and complexity. Eight IGTs also exist in the region including Terre di Chieti, Colli del Sangro, Colline Frentane and Colline Pescaresi. Here the the white Pecorino grape is important, although other local and international varietals are permitted.

Abruzzo DOCG wine appellations:
Montepulciano d'Abruzzo Colline Teramane
Abruzzo DOC wine appellations:
Abruzzo, Cerasuolo d'Abruzzo, Controguerra, Montepulciano d'Abruzzo, Ortona, Terre Tollesi or Tullum, Trebbiano d'Abruzzo, Villamagna
Abruzzo IGT wine appellations:
Colli Aprutini, Colli del Sangro, Colline Frentane, Colline Pescaresi, Colline Teatine, Del Vastese or Histonium, Terre Aquilane or Terre de L'Aquila, Terre di Chieti
Learn more about:
The Food and Cuisine of Abruzzo