Despite having three DOCs in Biferno, Pentro di Isernia and Tintilia Molise, as well as the Molise DOC, little is known about Molise wines internationally. Surrounded by Latium, Apulia, Campania and Abruzzo (which encompassed Molise until 1970), the region has all the potential for producing wines of a similar quality to its neighbours, but seems to struggle with creating a unique identity for its wines.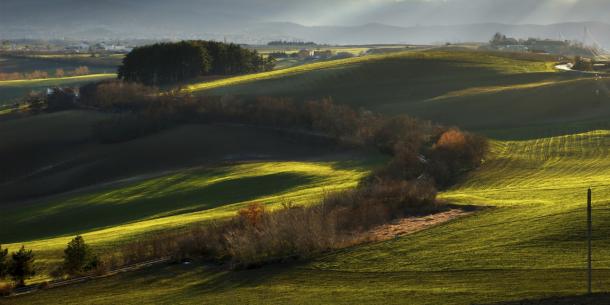 The influences of the Apennines and the Adriatic create excellent growing conditions for both Italian and international grape varieties. The DOCs of Biferno and Pentro di Isernia are for red, white and rosé, with both regions producing some quality reds from native varieties such as Montepulciano and delicate whites predominantly from Trebbiano.
Many winemakers are striving to create unique and characterful wines under the DOC of Molise, using both Italian grapes and popular international varietals such as Cabernet Sauvignon and Chardonnay. The region has all the potential to make wines of great elegance and finesse – though the finest examples are seldom seen outside of Molise. Two IGT categories also exist, Rotae and Osco or Terre degli Osci, which derives its name from the Oscans, a prehistoric people that once occupied Molise.
Molise DOC wine appellations:
Biferno, Molise or del Molise, Pentro di Isernia or Pentro, Tintilia Molise
Molise IGT wine appellations:
Osco or Terre degli Osci, Rotae.
Learn more about:
The Food and Cuisine of Molise