A Guide to the Best Shopping in Florence
Shopping in Florence is an exciting experience but it can be expensive too, as the city is one of Italy's most popular tourist destinations, so it pays to be informed before you shop. That's where we here at Made-in-Italy.com can help you.
Florence is home to some of the country's most famous fashion designers – Gucci, Ferragamo, Cavalli and so on – so you'll be spoiled for choice. But beware of street traders selling "genuine" designer goods: the stuff is all fake and it's illegal to buy them, two reasons to ignore those persistent people!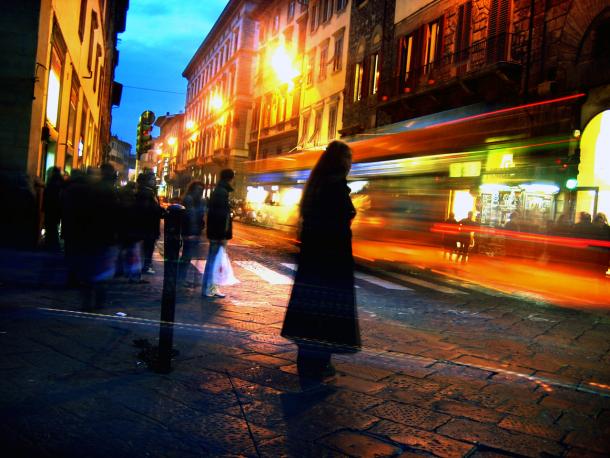 There are many great little streets around the Duomo but the two main fashion focal points in Florence are Via della Vigna Nuova and nearby Via Tornabuoni, home to Gucci, Armani, Ferragamo, Prada, Max Mara… you get the picture. Wander down there to windowshop 'til you drop, or venture in and buy the real thing from the real store and live off the tale for years to come.
It's worth bearing in mind that there are many designer outlets relatively close to Florence where you can bag yourself a top name bargain. One of the most famous is The Mall, which advertises itself as "the exclusive outlet destination for shopping top brands at bargain prices". Ignoring the slightly dodgy English translation, the Mall has all the big names and is to be found half an hour's drive from Florence in Via Europa 8, Leccio Reggello. Open Monday to Sunday from 10am to 7pm (although double check as there are sometimes variations on this) there is also a daily shuttlebus which takes shoppers from their central Florence hotel to the outlet and back again. Ask at your hotel or check The Mall website.
Florence is renowned for its leather goods and shoes (as if you needed an excuse) and it's worth going to Scuola del Cuoio, (The Leather School) in Basilica di Santa Croce (burial site of Michelangelo) on the banks of the Arno river. Originally started by Franciscan monks, they sell top quality goods for very reasonable prices.
There are also lots of other leather stores in the streets around Santa Croce and you could also try Gioia Chiara, Via della Scala 11/r, opposite the Antica Farmacia di Santa Maria Novella. It has a lovely range of charming and unusual leather items. You can also try the Mercato di San Lorenzo (San Lorenzo Market), from Piazza San Lorenzo to Via dell'Ariento in the city center. Reviews are mixed about the quality of the leather, but it certainly is a fun place to visit. It's open every day, closed Sundays and Mondays.
Jewelry, particularly gold, has long been associated with Florence and the largest concentration of jewelers stores is around the Ponte Vecchio. There are numerous examples of hand crafted artisan made items but look out for amazing miniature silver and enamel animals from exclusive artisan Saturno.
Another craft associated with Florence is hand made paper with its glorious and unmistakeable swirling colorful design using incorporating a touch of gold as well as leather bound notebooks. Buy from Giulio Giannini & Figli, Piazza Pitti 37R, or Scriptorium, Via dei Servi 5R, for a great selection of hand made paper and books which also make wonderful gifts for family and friends.
Whatever you buy, every time you look at it you will be reminded of a wonderful vacation to Italy. Although it pays to be cautious, don't forget that "he (or she) who hesitates is lost" and make sure that if you really feel drawn to buying something from Florence that you grab it while you can, or you may regret it!
Special vacation ideas
<A Guide to Shopping in Italy for Hedonists and Bargain Lovers