Italian Historical and Botanical Gardens
Italy has some of the most beautiful gardens in the world and if you are vacationing in il bel paese, and are even a little bit in love with plants and flowers, then you must make sure you see at least one of the country's many botanical gardens. This Made-in-Italy.com short guide will help you choose some of the most interesting gardens to visit in Venice, Rome, Florence and Milan.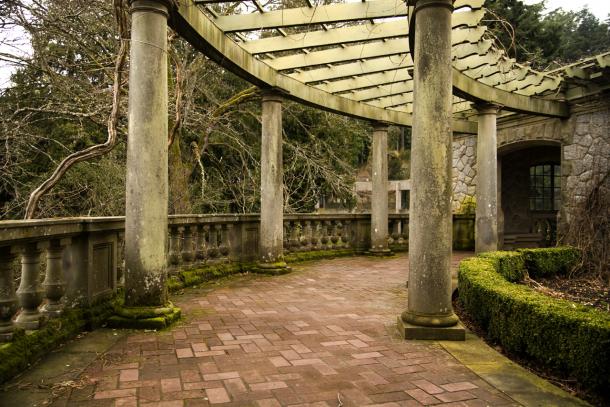 VENICE: Orto Botanico di Padova
Via Orto Botanico, 15
35123 Padova
http://www.ortobotanico.unipd.it
This is the oldest botanical garden in Europe. Padua is in the Veneto region, just a short distance from Venice, and so a visit here could be part of your Venice vacation. Founded in 1545, the numerous fascinating exhibits include Goethe's Palm – a 400-year-old giant palm – rare and endangered species from north-east Italy, medicinal plants and an arboretum. There is also a specially designed scented section for the visually impaired – the first in Italy.
Tickets cost 4 euro and the garden is open from April to October, 9am – 1pm and 3pm – 7pm, every day. From November to March it is open only in the mornings and not on Sundays.
ROME: Orto Botanico di Roma
Largo Cristina di Svezia, 24
Trastevere, 00165 Roma
http://sweb01.dbv.uniroma1.it/orto/index.html
If you are in Rome then you must visit this hidden gem in the Trastevere district. You'll be one up on your friends, as the majority of visitors to Rome have never heard of it, let alone know where it is! Set on sloping land covering 30 acres, this botanical garden is in a park behind Palazzo Corsini and dates back to 1883. It has specimens growing in the open and in glasshouses and the collection includes giant trees and endangered species. There is also a beautiful Japanese garden and a scented garden. The Orto Botanico regularly host events and courses so check the website before you go.
Tickets cost 6 euro for adults and the garden is open from April to September, 9.30am – 6.30pm. From October to March it is open from 9.30am to 5.30pm. Closed on public holidays.
FLORENCE: Orto Botanico di Firenze
Via Micheli, 3
50121 Florence
http://www.msn.unifi.it/CMpro-v-p-360.html
One of the oldest gardens in Italy, it was established in 1545 by Grand Duke Cosimo Medici, and originally began as a garden for medicinal plants, which was the main motivation behind almost all of Italy's old botanical gardens. It is also known as the Giardino dei Semplici, the semplici (simple things) being a reference to the medicinal plants. The garden these days has over 9000 specimens on a five acre plot. Bringing water is a good idea. Some visitors have expressed disappointment at the lack of flowers and also that the gardens are expensive and not that well kept compared to others, but if you're in Florence it might be worth a look.
It costs 10 euro to get in and is open from March 1st to September 2nd, 10am – 7pm, and from October 16th to March 31st, 10am – 5pm.
MILAN: Orto Botanico di Brera
Via Brera, 28
20121 Milano
http://www.brera.unimi.it/museo/orto/index.html
This garden, located in the Brera Palace, is quite small, just over an acre in size, but a welcome green oasis if you are in Milan. As with the other gardens it was founded originally for the study of medicinal plants. The current garden is in three sections, one laid to lawn. It is also part of a complex including an art gallery, a library and an observatory, so if your other half doesn't like plants then send them off to look at the stars!
It is free to visit and is open from Monday to Friday, 9am – 12pm and 3pm – 5pm, and on Saturdays, 10am – 5pm.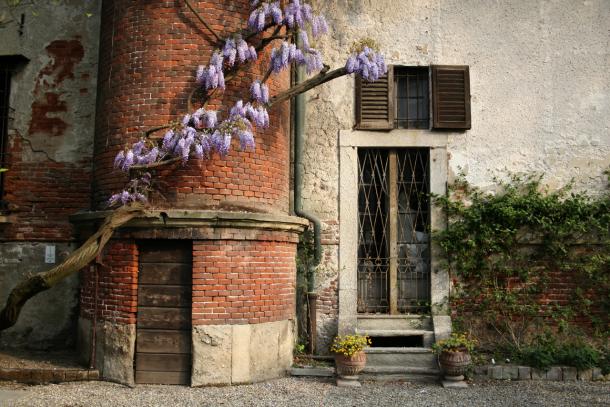 As you can see, botanical gardens are a key feature of most important cities in Italy and we have just scratched the surface here. That's the beauty of visiting Italy – so much to see and do for all interests.
Top destinations guides: