Coated in Crocodile or Ostrich: Bespoke Bicycles Made in Milan
43 Milano, A Bespoke Bicycle Company, is a place for the bicycle connoisseur, a place where "bikes are considered in their royalty, elegance and superb style, as a tool to be in perfect contact with nature," according to owner Alberto Crivellenti. This unique Italian company creates bespoke and limited edition braze-welded steel cycles, which can be enhanced with hand-sewn alligator, ostrich, or deerskin detailing. They also make several stylish eco-friendly cycles (powered by a lithium battery when you are not pedaling).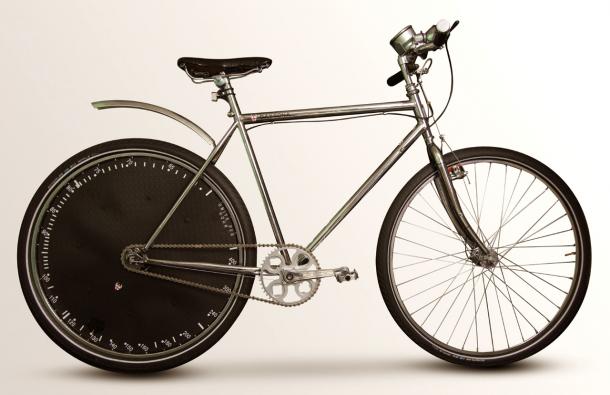 Alberto Crivellenti is the picture of a true Milanese gentleman, refined, warm and civilized in every sense of the word. Though it was the end of a long day of events at Pitti Uomo, he gave us his full attention to speak about his passion and ambitions for 43 Milano. We also found out some interesting things about how his cycles are produced and which are the most requested models.
What inspires you? Why do you do this work?
We started out in the luxury industry for men but then started to think of bicycles also as a lifestyle trend item, an item we could propose to our buyers for window displays and special events. After a few years, we started realizing that the bicycles themselves could be fashion articles, something that clients would want to purchase. We started researching materials to personalize the bicycles in a specifically Italian, artisanal way.

The idea of our business is to regain the artisanal craftsmanship that was used to create bicycles in the past, something similar to how they still construct racing bikes today, except we wanted to do that for city bike models. By using Italian-made frames by Zulu and adding chic accessories, the bike becomes the fashion protagonist. A bicycle is an object that you should like to ride and that should be beautiful. This idea brought us to developing our first prototypes that have become our basic models. Clients come to our showroom knowing they can request a personalized, custom bicycle. We provide advice for certain accessories and listen to clients' requests to provide the ideal model.

We have had a lot of positive interest and feedback from both business and private clients in Russia, Japan, England, France and the US. Our bikes are gaining a huge following thanks to sites like yours and mostly to word-of-mouth advertising.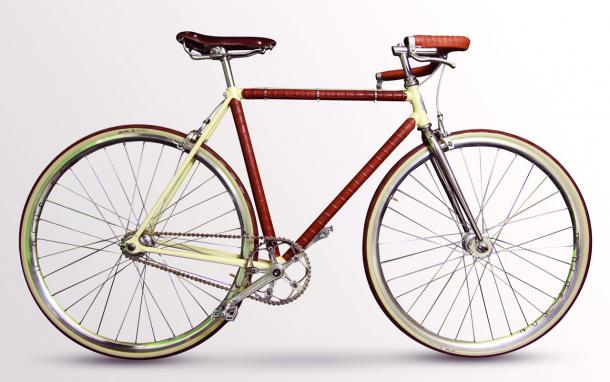 In what way is the Made In Italy concept relevant to your business? How much of your design, development, and production occurs within Italian borders?
Unfortunately we're limited to producing bikes that are largely, but not entirely made in Italy because it is impossible to find certain parts that are still produced in Italy today. Some of our parts come from the United States and Germany, like handlebars and tires. The frame is always Italian-made; the leather is Italian and obviously, the taste is Italian. The result is a sophisticated, inviting mix. We take the best accessories in the world and assemble each model with Italian taste and infuse each bike with a unique personality. Usually those that work with bikes don't understand fashion and vice versa – we're trying to change that with our project.

We interpret the Made in Italy concept in every one of our models as far as style and taste as well as quality of parts. We always look for small, artisanal suppliers who produce items in small quantities rather than mass production. For example, one of our suppliers is a small company in the middle of the woods in Oregon. They produce batches of 50 handlebars, each one crafted by hand. This is the type of research that goes into every model and I have to say, it renders our bikes completely unique.

We are always on the lookout for suppliers who produce parts with extreme attention to detail. Our bike bells for example, are made in aluminum, bronze and copper. The lights are made in Germany. Italians know how to find refined materials and assemble them in a chic way. This "taste" is also Made in Italy.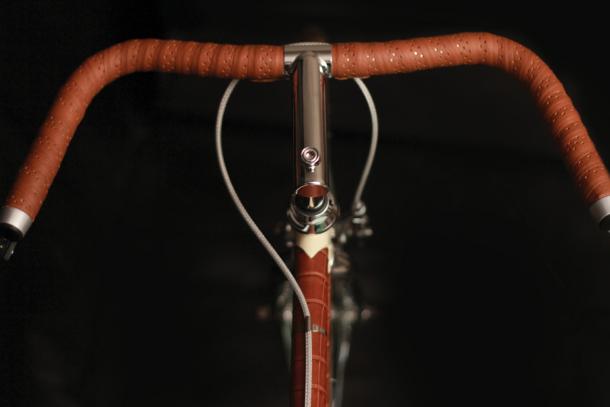 What is your most popular product?
There are three models that have been popular in the past two years: the single-speed men's bicycle with crocodile leather accessories, the woman's city bike with oversize, hand woven square basket and ostrich leather detailing, and the same city bike model with pony hair leather outfitted in a leopard print, a very young, playful version compared to the other two models which are more classic.

The bike model that is considered the most fashionable at the moment is the single-speed bike, like the American models from the 60s and 70s, which has now gained quite a following in Europe. One of our single-speed models is personalized in crocodile leather, completely sewn by hand. Nothing is glued – a real work of art. Every one of our models comes equipped with an anti-theft satellite tracking device hidden in the frame, so you'll never have to worry about it getting stolen.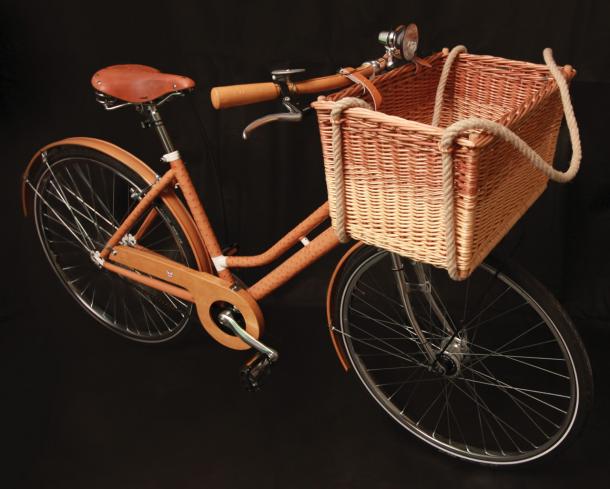 What do you see as the most important trends ahead for 2013?
We plan on making new models in more eco-versions. We're adding an electric bicycle model, we'll be integrating new technologies and we will be using the new Copenhagen wheel produced by Boston's prestigious Massachusetts Institute of Technology (MIT). This new model of wheel will be on the market for the first time this Spring 2013, and it will help the environment on numerous ecological levels.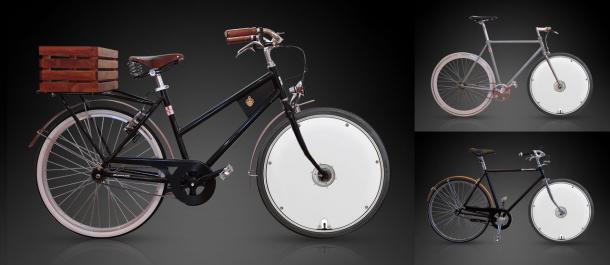 What do people need more of today? How are you responding to these requests?
We are making a conscious effort to produce more ecological models. Many "green" models today are quite ugly, have you ever seen a chic electric bike? Our goal is to beautify these eco bikes; your electric bike can be both "green" and beautiful! We want to create a product that is ecological and has a certain personality, a certain class. We only use natural products like leather, wood, aluminum, never plastic. My own taste would never allow me to use any type of plastic on my bicycles.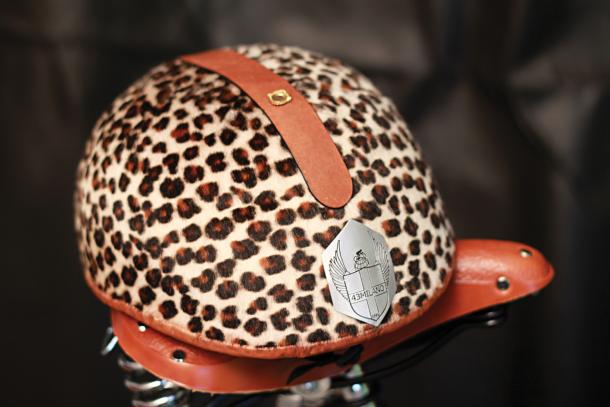 What is your advice for young people who want to work in design today?
You have to love what you do. You have to have a job that you love to do. Making money sometimes becomes a shortcut for not producing quality, claiming a product is luxurious when in reality it's not. You must always have quality. You should be humble, always search out new solutions. When you take your work seriously you'll see results… sometimes. But just sometimes, yes.
By Nadia Koski
Related news stories: