Pinocchio: The Tale of a Puppet Come to Life
We all know the story of Pinocchio thanks to Disney animation, but we may not know the history behind this beloved character. This famous story was written by an Italian man named Carlo Lorenzini, also known as Carlo Collodi. It takes place in a small Italian village, called Collodi, similar to the one where the author lived in Tuscany. If you have ever visited this part of Italy, then you can picture just the type of quaint village where the story is set.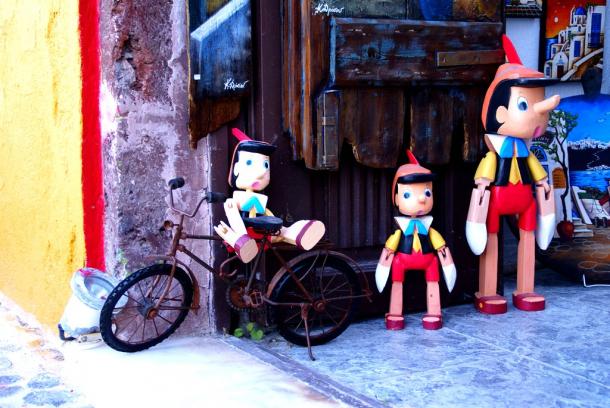 Carlo Lornezini first published Le Avventure di Pinocchio as 36 individual episodes in a children's newspaper in the late 1800s. The episodes were then compiled and made into a book in 1883. The artist Carlo Chiostri made the earliest important illustrations to accompany the story in a vivid style using a black watercolor technique.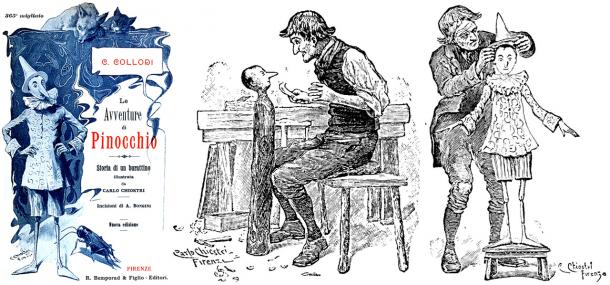 The story is of Geppetto, an Italian toymaker who is lonely so he creates a wooden puppet that he wishes were a real son. Through his hopes and wishes, and after many trials and tribulations, the toymaker finds that his marionette is made real. Pinocchio is a heartwarming story about the doll that comes to life, but it is much more. It is a depiction of the Italian toymakers which can still be found throughout the little towns that dot the countryside of the country, it is an allegory about lying, defying, reforming and coming to life, and it is a fine example of Italian design and storytelling.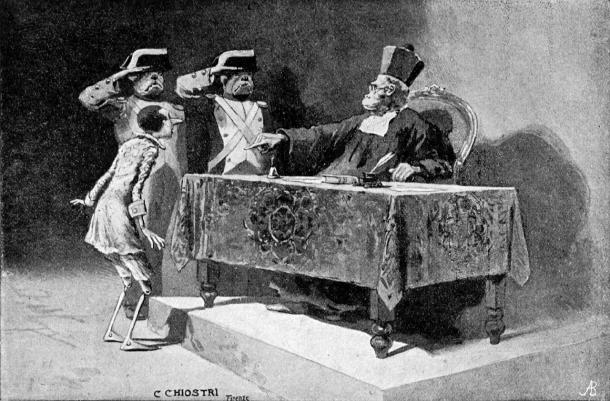 The first color illustrations of Pinocchio were then created by Attilio Mussino in 1911 and are recognizable everywhere. They brought Pinocchio to life visually and helped people imagine his growing nose as the lies slipped from his tongue, his red suit and lanky body.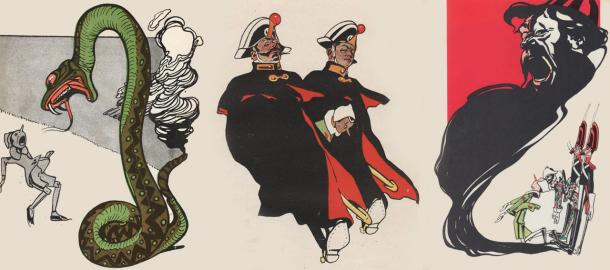 Mussino illustrated the first American edition of Pinocchio, published by McMillian Company in 1926, and from there Pinocchio became a star outside the borders of Italy. He soon found his way into film, becoming one of Disney's earliest animated films.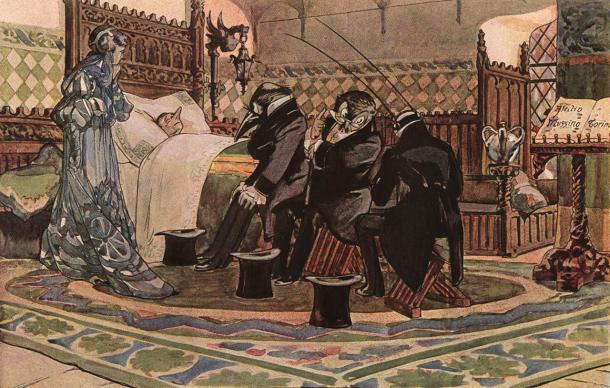 In 2012 Fulvio Testa, one of Italy's most important illustrators, created more than 50 pages of watercolor illustrations for a reissue of the original Italian version of the story as part of the New York Review Children's Collection. Testa designed the images to represent the most pivitol moments of the story. In an interview with Barbara Basbanes Richter these illustrations, Testa stated that unlike oils, "watercolors require resolute design perspective."
Today you can find wonderfully designed Pinocchio marionettes and dolls handmade by local artisans throughout all of Italy. If you are a true enthusiast, you can visit the Parco di Pinocchio in Collodi, Pinocchio's hometown, to see an artisan workshop creating little Pinocchio characters. Established in 1956, this old-fashioned rather simple amusement park is also the place to see the Pinocchio Museum and a fascinating collection of Pinocchio toys created between the years 1900 and 1950, as well as Pinocchio sculptures, mosaics, and puppet shows.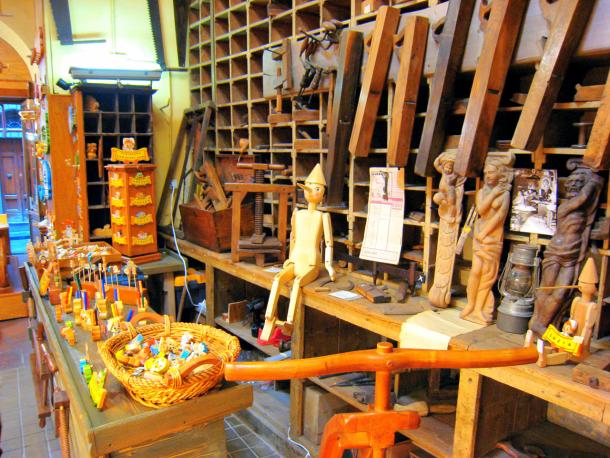 By Danielle Pollack
Related news stories: