The New Face of Martini an Everyman?
His is not a classic Italian name: Yuri Buzzi. But once sitting face to face with him his origins are evident; even with his well-versed English, the accent is distinctly Italian. He told me, "Yuri is a Russian name. When I was born in 1978 my mother had the idea to give me the same name as the man that went for the first time into space, and that was Yuri Gagarin. She thought, maybe one day, she would see her son on TV. So, here we are," says Buzzi who has appeared all over TV since his recent partnership was sealed. His beloved mother, definitely his number one fan, really did foresee his future since he now represents one of the most quintessential Italian names: Martini.
As the Worldwide Ambassador for the Martini's "Luck is an Attitude" campaign, Yuri Buzzi has appeared in international campaigns all over the globe. His predecessors include Charlize Theron, Naomi Campbell, Sharon Stone and most recently, George Clooney. But before this Yuri was not a megastar, so why the move from Clooney, a modern day icon, to such a new "everyman" face for Martini?
Yuri explains, "Because 'luck is an attitude' and before he was 'George Clooney' he was unknown too! Maybe people want to know about the process of building a public career. I think it's no longer the period of the star; rather, the people want to know new stories and new point of views from average people."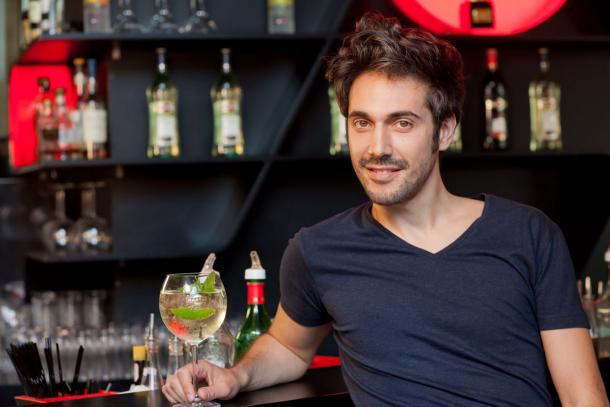 After winning over thousands of participants for the Kisser Casting competition to become the new face of Martini, Buzzi immediately went to work on the first ad, shot in Milan and directed by Peter Thwaites. "It was really cool, but strange at the same time—I was very nervous when I arrived, this being my first international experience as an actor, but when I began with the first 'action,' I felt comfortable," Buzzi recounts. Notwithstanding, his past repertoire included lesser known roles on an Italian TV series, independent films and commercials, while his self proclaimed "therapeutic hobby" is writing. His book of poetry is La mia vita su di un cactus (My Life on a Cactus).
Yuri dishes, "This year is full of surprises because of the 150th anniversary of the brand, one of the most important years for Martini, but also 'secret'; there will be an international event involving all different countries and for the first time customers will be included in the middle of the Martini parties," says Buzzi. "Martini is also heavily focused on social media to involve the customer directly through live events," he adds.
Watch Yuri Buzzi in the fun, quintessentially Italian campaign "Luck is an Attitude."
Naturally, the Martini experience has been life changing for Buzzi: "I chose to move from Rome to London because after being there 10 years as an actor, at one moment I felt that I wasn't giving enough of myself and wanted to be in London." Living in London for the past six months Buzzi has shot international commercials, including a shoot for Sky TV London, as well as castings for the US market.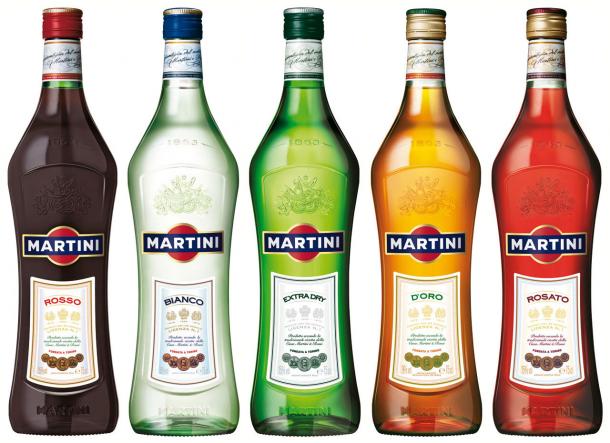 He's also eternally learning, studying acting at a prestigious center in London, while he is set to co-star in an Italian film, a true story about the journalist, Giuseppe Fava, and his fight against the Sicilian mafia. "If you move to a new country, even if you fail, you learn something. There are lots of ups and downs in life; you have to learn, that is part of it. My comportment is toward luck. Attitude is not to always be up—nobody can always be on top," he says.
"You can change your life only by doing something proactively," he continues with that accento italiano, "that is the spirit of 'Luck is an Attitude'." Indeed, Yuri is helping change the face of this eponymous brand, as he too evolves in his own career and private life.
By Jennifer Hawkins Micocci