Merry Holiday Pairings: Italian Wines for a Christmas Dinner
We are approaching the biggest holiday of the year in Italy: Christmas! In Italy some things never change about the way we celebrate, as we Italian say Natale con i tuoi, Pasqua con chi vuoi!, literally translated as "Christmas with your family, Easter with whoever you like." This old proverb is still true today, as almost everyone in the country celebrates December 24th and 25th at home with family, eating, drinking and playing games.
Regarding the eating and drinking, I have suggestions for the best wines to pair with some of our most traditional holiday dishes. As a common thread between many Italian regions we eat a special soup made with thistle or endives, especially in Abruzzo, Basilicata, Campania and other areas as well. This delicate starter dish goes wonderfully with Falanghina Beneventano IGT "Nummus", a white wine produced by the Terra dei Vuttari estate in Campania, because of its harmonious floral scents.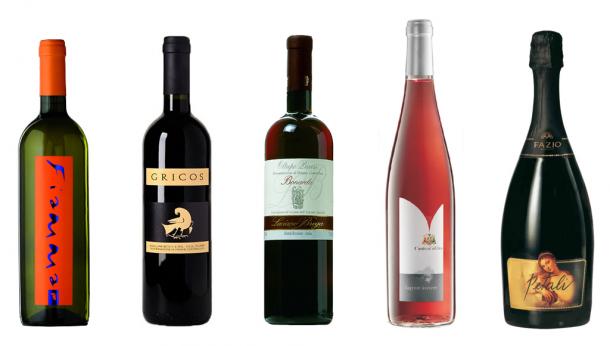 For the next course, the so-called primo piatto, many regions in the north serve a broth of capon with handmade tortellini or ravioli. This is especially true in Piemonte, Lombardia and Umbria. A perfect wine with this is a Trebbiano di Romagna DOC "Fiamma" by Tenuta Pandolfa, nicely complimenting the gentle flavors of the capon tortellini.
Meanwhile in central and southern Italy, it is more common to serve pasta with meat sauce as a primo at Christmas dinner. Traditional pasta is different from region to region, because we have the orecchiette with meat sauce in Puglia, the small curved maccheroni in the Marche, the famous tagliatelle in Emilia Romagna, scilatelle served with pork sauce in Calabria, and strascinari in Basilicata (named this way because of the verb trascinare, meaning "to drag", which is what you do to make this dough). A wine that pairs well with all these pasta dishes is the Aglianico del Vulture DOC "Gricos", by Grifalco della Lucania, perfect because of its right level of tannins and great persistence in the mouth to match the richness of the meat sauces.
I know, you are already thinking of coming to Italy for Christmas… but we're not finished yet. You should understand that our way to demonstrate hospitality to all the family members joining the celebration is to make them eat and enjoy plenty of great food and wine. Here is a little story from my own family: I remember very well when my aunts came for the holidays from London. No sooner had their feet touched Italian ground that my mother and other aunt were saying: "But you're too thin, as soon as we're home we'll give you something nice to eat!" This may sound like an Italian stereotype, but there is a reason for this, some say it is in our genes. After centuries of not having enough to eat, we are now so proud to have wonderful cuisine and abundant wines.
After the first dish, as a main course we usually eat a meat or fish dish, which can be pork, capon, or pig's trotter (known locally as zampone) with lentils in the north, and fish such as cod or eel in the south. The two wines I suggest for these dishes are the Bonarda DOC Oltrepò Pavese, by Azienda Agricola Luciano Brega, which with its spicy nose and velvety, fruity notes on the palate is great for meats, and the Trentino DOC Lagrein Kretzer by Cantina Toblino, a well balanced wine, with a clean finish, for the fish.
Finally, the best part of the day is when we gather around to listen to old family stories, while eating some typical sweets and keep our traditions alive. The most loved holiday desserts are Panettone and Pandoro cakes, white nougat (torrone), dried fruit covered in chocolate, cartellate in Puglia (rolled puff pastry covered with boiled wine), mustazzoli, cannoli and cassata in Sicily, and while the list could continue for ever, our happy day will come to an end, maybe around a fireplace, with a nice sparkling wine, like the Erice DOC "Petali" Moscato Spumante Dolce by Fazio Wines, or for chocolate based sweets a Salento IGP "Dimastrodonato" Aleatico Rosso Dolce by Lomazzi e Sarli. Merry Christmas, Buon Natale!
By Ornella Rosucci
Related news stories:
Holiday Shopping in Italy: 10 Best Gift Ideas for Christmas Season