Toasting a New Baby: Sparkling or Smooth?
There is nothing so exciting as that moment when you learn you are expecting. Adding a baby to the family is one of those life-changing events celebrated with relatives and friends in a special way. When he or she is finally here, it's time to raise a glass. Whether it is you, your friend or family member doing the honors, of course, you will want to choose the perfect toast and the perfect wine. Italy brings us some of the most harmonious, well-balanced wines on earth, and that means there are plenty of Italian wines perfect for this occasion.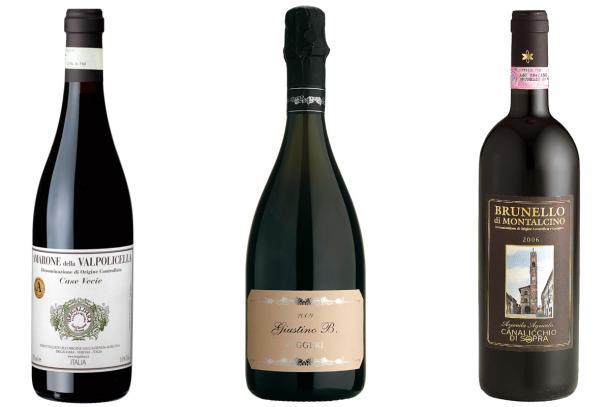 Prosecco is a classic choice, but there are also non-sparkling options well suited for such an occasion. Whether bubbly or smooth, here are some perfect wines to provide a complement to your words of joy and blessing for the new arrival.
Consider Valdobbiadene Prosecco Superiore DOCG Extra Dry "Giustino B." by Ruggeri. This extra dry sparkling wine is relatively accessible at around $25 per bottle. This is a nice choice among the standard sparkling wines often used in toasting, as it has a finish akin to almonds, a symbol of virtue and good luck in Italy. Jordan almonds are often presented in beautiful little packages called bomboniere on such occasions, and this prosecco is the perfect match.
If you would prefer a red wine for your toast, then consider Amarone della Valpolicella DOC "Case Vecie" by Brigaldara. This velvety red wine is full bodied, with notes of cherry and chocolate. There is also a hint of tobacco, perfect with that celebratory new baby cigar! The wine is moderate in price at about $60 per bottle.
For those who would like to toast with a Brunello, you may want to consider Brunello di Montalcino DOCG by Azienda Agricola Canalicchio di Sopra. This elegant red wine combines notes of cigar, cocoa, red current and morel. Having spent 36 months developing in oak barrels, this wine comes out into the world as gloriously as a newborn. It is perfect served with a selection of meat and cheese antipasti.
Make sure to offer up the perfect toast with your touching and kind words, and make sure those words are paired with just the right wine. Whether you prefer a bubbly or rich red, the options above will surely be a hit among the whole group.
By Danielle Pollack
Related news stories: